Call for France-Luxembourg bi-lateral projects
Clarisse Faria-Fortecoëf
In the framework of the generic call for proposals 2014 on "major societal challenges" and "all-knowledge challenge" and its partnership agreement with the Fonds National de la Recherche (FNR - National Research Fund), the French National Research Agency (ANR) provides funding for French-Luxembourgish research projects.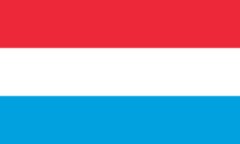 The Call is open to all types of research: fundamental and applied, as well as to partnerships with industry.

Joint pre-proposals and full proposals have to be online submitted by the Luxembourgish partner and the French partner, to the ANR in charge of the call's management for both countries.

Luxembourg applicants need to submit two additional documents detailing the budget requested from the FNR.

The English version of the documents (call text, guidelines for applicants, annexe for France-Luxembourg projects...) will be available soon on the ANR's website (please check up the link here-below).

Deadline for pre-projects submission: October 23, 2013
.
More information about ABG?
Get ABG's monthly newsletters including news, job offers, grants & fellowships and a selection of relevant events…
They trusted us