Funding excellent researchers for companies thanks to MSCA-IF European projects: feedback from Elvesys
Guilhem Velvé Casquillas holds a PhD in physics and is the founder (among others) of Elvesys Microfluidics Innovation Center, a company specialized in microfluidics. He agreed to answer our questions to share his experience of European projects, in particular the individual grants of the Marie Sklodowska Curie Actions (MSCA-IF).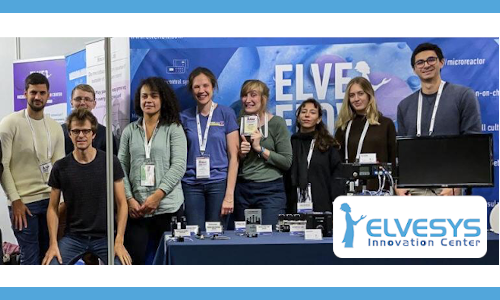 Interview from 7 April 2020, by Christine Bachelin (Corporate relations) and Bérénice Kimpe (International)
Hello Guilhem. Innovation plays an important role for you and underpins the development of Elvesys. Can you tell us more about it?
I have always been convinced that science is part of the progress for mankind. This is the reason why I chose to do a doctorate. However, my academic experience proved to be unsatisfactory, despite my publications: the environment I was in did not allow me to concretely advance science as I had imagined. I then chose to focus on very applied research by creating a company specializing in microfluidics.
The basic idea, for my associates and me, was to bring microfluidics to the world, not with a research objective because the techniques were already there, but rather with an innovation objective, by answering the following question: how does microfluidics meet a market need? It is this connection with the market, with customers, that makes the difference between research and innovation.
Innovation in our company means identifying a major problem encountered by a market and providing the simplest possible technological solution as quickly as possible: a quick market contact enables you to identify needs that you will be able to respond to quickly. The key is in the speed of execution and not in the search for a perfect product, since your objective is to be in contact with the end users as quickly as possible in order to be able to adapt a technology in real time and in real situations. Among other things, this allows you to be profitable as quickly as possible. For PhDs, this means that they have to unlearn what made them successful in research, i.e. to prepare long before acting, to have perfect results before making them public. It is this ability to change mindset that we look for when we recruit PhDs. The latter make up just over half of our workforce, with about three-quarters of them international researchers.
Until recently, our development was based on "serial entrepreneurship" since every new successful application of a technique was the starting point for a new business. Now, we continue to develop new applications but instead of turning them into companies, we manage them internally as business units.
By reading some statistics on European funding granted to companies in France, Elvesys is one of the main beneficiaries. Contrary to other structures that fear administrative difficulties or cumbersome management, you do not seem afraid of submitting European projects. Can you tell us what advantages you see?
First of all, it should be pointed out that administrative procedures and the management of European projects have been greatly simplified in recent years, particularly since the H2020 programme. Many very detailed guides are available to facilitate the submission and monitoring of projects. Not to mention the presence of the national contact points which can also help you in your procedures and which provide numerous didactic tools.
We decided to position ourselves on European projects for two major reasons: the funding available and the access to a pool of international talents. In total, we have about thirty European projects underway in our company.
MSCA-IF is very advantageous for us because it is a scheme that funds 100% of the researcher's salary as well as indirect (e.g. management and structural costs) and direct costs (e.g. purchase and use of equipment). The salary thus offered to researchers is very attractive, which allows us to offer them very good working conditions and thus attract the best. Currently, we are hosting a young researcher who went through MIT and Imperial College London.
It should be noted that the MSCA fellows are subject to a mobility rule: researchers hosted by us under this program must not have spent more than 36 months in France over the last 5 years. This means that we have to source outside France: on average, we receive around 300 applications for this type of project every year, three-quarters of which come from the EU. Being based in Paris makes it easier, which may not be the case when a company is located in smaller towns or less well-known regions.
With us, MSCA-IF programs are two years in duration. We use these two years to acculturate young researchers to our professional culture and if after two years we find that the researcher-Elvesys pairing works well, we can offer them to continue with us. In the same way that an internship facilitates the identification of a future doctoral candidate for a company, we use the MSCA-IF to identify future collaborators.
If we go outside the MCSA-IF framework, we are also involved in other projects that are not related to scholarships or exchange programs. RIA (Research and Innovation Action) type projects allow us to receive an amount that enables us to develop new products and technologies that can be directly commercialized by our company and useful to the consortium. The interest is twofold: to meet the needs of the consortium and to develop a new product that will have been tested by the researchers of the consortium, the researchers being our main clients.
We've just talked about the benefits of the program for a company like yours. What impact has your participation in European programmes had on your development?
The mechanism proposed by the EU is quite unique in the world. It allows you to do the equivalent of non-dilutive fundraising to launch high-impact R&D projects, as long as you have ideas and teams that work well. Once you have obtained this kind of funding and results, it is easier then to raise larger amounts and continue your development.
European projects involve collaborative, multi-partner and international projects. How are the relationships and responsibilities of each partner managed?
On one side you have the coordinator, and on the other side you have the partners, both academic and industrial.
The coordinator is the one who has identified a problem to be solved in his/her field and who will seek partners to complement his/her expertise. It is s/he who will set up the consortium and coordinate the drafting of the proposal. His or her main responsibility is to ensure that each partner delivers the deliverables that they have committed to within budget and timeframe. In case of delays or unforeseen events, it is s/he who will eventually redirect the project to achieve the objectives detailed in the grant agreement. S/he is also responsible for the administrative and financial management of the project: s/he acts as a single interface between the partners and the European Commission represented by the project officer.
This role requires a much greater investment than that of a partner. We have therefore chosen not to position ourselves as a coordinator but only as a partner. This allows us to choose what we really want to work on and not be impacted by the possible delays of other partners.
There is one point that I would like to stress concerning the constitution of European consortia: the academic and industrial partners must get along and understand each other. It is clear to us that research is carried out by public laboratories and innovation and engineering by companies, and not the other way round.
So you're positioning yourself as a partner. That means you have to join consortia. How do you identify them?
We are fortunate to be in an area that is not over-represented and to be very well referenced. For those who are not so fortunate, they will have to take a proactive approach. I can simply advise these companies to register on the EU portal and advertise their services via the partner search functionality.
Let's now turn to the MSCA-IF project and its schedule. How do you organize yourself?
The MSCA-IF call is published once a year, in April, with a submission deadline in September. The EU's response arrives no later than 6 months after submission and the project can start in just a few months, subject to visa arrangements.[1].
We open applications from April or May and start selecting candidates, based on EU-specific and our own filters:
the EU only funds projects carried out by researchers of excellence, i.e. with publications in high-impact journals or with a large number of publications. Even if these are not necessarily the criteria we look for when recruiting, we must take them into account to avoid wasting time. If the candidate does not meet this criterion, he or she has no chance of being funded, so we eliminate him or her.
we then apply our filter to identify researchers who are interested in innovation and learning.
Once the candidates are selected, we then send them a list of projects for the next 5 years, for them to position themselves on one of them and write the proposal on this basis. We also sometimes get unsolicited applications, but this is something we are starting to reduce, because these candidates tend to want to continue their research work and the change of mindset, from research to innovation, will be harder if they continue on their research topic.
It is important to note that it is the researcher who writes, we are only there to help him optimize his application. The application for funding must not exceed 10 pages.
Finally, as the process is very selective, we try to have 4 to 5 projects per profile in order to obtain at least one project.
You are now an expert in writing European projects, with nearly thirty projects currently underway. What advice could you give for the drafting of the proposal? What is the average time spent on writing?
I went into this adventure on my own at the beginning. I spent a month identifying calls I could answer and spent 3 months writing 20 projects. That's how I acquired my experience and developed a method that future MSCA fellows hosted at Elvesys follow.
My first piece of advice is to keep it simple. Clarity and conciseness facilitate the reading and understanding of the project: better 3 good and solid arguments than 3 good and 3 means that will be questionable and subject to discussion.
Secondly, it should not be forgotten that the EU only funds projects that serve its objectives. It is essential that you read the specifications carefully, understand them and demonstrate how your project meets them, not how you would like the project to. The EU provides you with a very clear framework: follow it!
However, following the general framework should not prevent you from proposing innovative actions. If you propose the same things as the others, you will get an average score and average projects are not funded. If we take the example of project dissemination: participation in scientific conferences is extremely classical, participation in a TED is less so.
For MSCA-IF, it seems essential to us to structure development projects, for which products will come out and from which research on other possible applications can be launched towards the end.
Finally, about the time spent on writing, it all depends on the project you are responding to and your role. But for MSCA-IF projects, we have seen an average time of two months, with several round trips between the researcher and us.
You explained that for an MCSA-IF project, it could take a year or more from the time applicants come forward to the start of the project. Are some projects more suitable than others for this type of funding? Is there a risk of losing the very good applicants you have identified?
Yes, clearly. The timing proposed by this program does not correspond to the timing of entrepreneurship, our cycles are indeed much shorter. This is why the projects we develop with MSCA-IF are not vital to our business. They are "extra" projects, on stand-by waiting for additional human resources, which is what the MSCA-IF program gives us.
Candidates are still in postdoctoral positions at the time they contact us. They are anticipating their next contract and that is why we lose very few candidates in the 6 months between the submission of the application and the response of the European Commission.
There is often talk in France of strengthening collaboration between companies and the academic world. How do European projects contribute to this strengthening?
For several years now, the European Commission has been working to strengthen these collaborations. On a call for innovation, a consortium without companies has almost no chance of being financed: this forces the two sectors to work together. But it is still complicated for a public laboratory to start up a company and there is still work to be done on the mutual understanding of the two sectors: the time of research and its uncertainties, the constraints, the financing and their modalities...
The EU has put in place a very effective system of public support and assistance to foster research and innovation. Unfortunately, however, few companies are still seizing these opportunities, partly due to a lack of information. Initiatives, such as this one by ABG, to promote these European programs and encourage greater business participation can help to change this.
Thank you Guilhem and your team!
---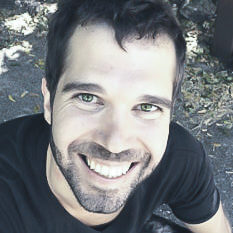 Guilhem Velvé Casquillas holds a PhD in physics and is the founder (among others) of Elvesys Microfluidics Innovation Center, a company specialized in microfluidics. Hating routine and passionate about innovation, he sees European projects as a very good mechanism to boost the innovation capacity of companies. A mechanism which, in his opinion, does not benefit enough companies and which he wishes to promote. He agreed to answer our questions to share his experience of European projects, in particular the individual fellowships of the Marie Sklodowska Curie Actions (MSCA-IF).
---
[1] In this respect, companies can apply for approval to benefit from the hosting agreement allowing a quick and simplified procedure for obtaining a visa: https://www.enseignementsup-recherche.gouv.fr/cid56284/accueil-en-france-des-scientifiques-etrangers.html
Find out more