We could wish you a happy new year 2021… We prefer to help you make it really so.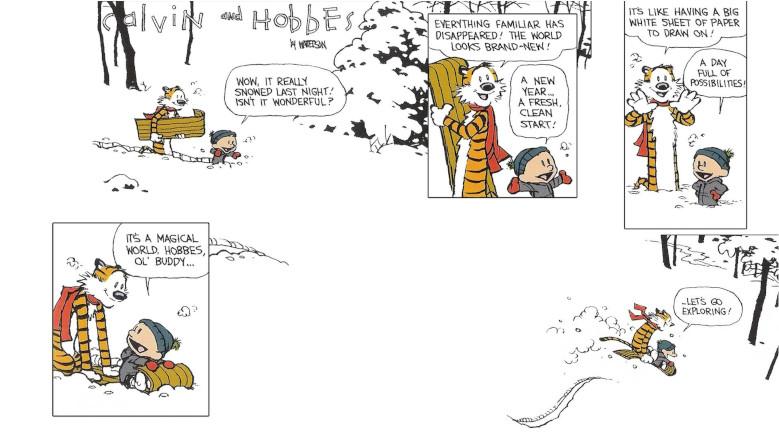 Bill Watterson, Calvin and Hobbes, December 31, 1995
A new year is usually associated with the hope of renewal. Going beyond the winter solstice means seeing the days lengthen, first imperceptibly, then more markedly. It means enjoying beautiful days in the crisp cold of February, knowing that spring is preparing itself secretly. And after a year 2020 that will leave many bad memories, the wait for better days is particularly strong. However, we will still have to wait, no doubt several long months, before regaining our full freedom to meet, to be mobile, to explore the world in all its dimensions. The economic and social consequences of the pandemic are not yet fully measurable, but when it is defeated, the impulse to live will be immense.
Since the first lockdown in March 2020, the ABG team has deployed all its energy to pierce the clouds and help you move forward with your projects, your skills, your career, your recruitments. And this energy has often been returned to us by your support, by your ideas, by your desire to move forward, or by your smile at the end of a long day of videoconferencing.
In 2021, we will continue to be at your side to prepare for the future, and to help make this a good year.
Vincent MIGNOTTE - Executive director at ABG