[Video] The skills needed in a professional environment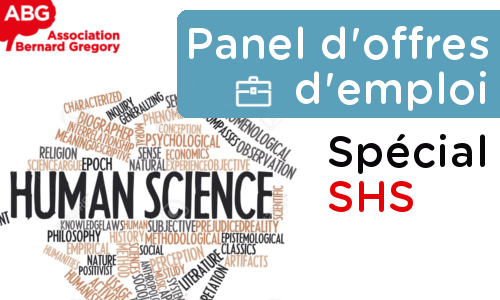 ---
In order to enable the English subtitles, click on the "subtitles" button, then go to "settings", "subtitles" and select "English".
---
Interviews : Ouissame BENFAIDA
Captation : Hugues SIMMAT
Direction : Charles GERMANNEAU [https://charlesgermaneau.com/]
For their participation, many thanks to :
Laurence BRETON-KUENY [Director of Human Resources of the AFNOR Group]
Philippe MICLOT [General Delegate CASDEN Banque Populaire Partnerships and Institutional Relations]
Emmanuel CUSTODERO [Scientific Director at Michelin]
Caroline LUC [Head of HR Development Safran SA]
Danièle QUANTIN [President of the materials cluster MATERALIA, President of the "Société Française de Métallurgie et des Matériaux"].
More information about ABG?
Get ABG's monthly newsletters including news, job offers, grants & fellowships and a selection of relevant events…
They trusted us