Stefanik, French-Slovak program to support researchers' mobility
The Partenariat Hubert Curien (PHC) - Štefánik 2023 - aims to develop scientific and technological exchanges of excellence between French and Slovak laboratories, involving a significant participation of young researchers (PhD and post-doctoral fellows). The deadline for applications is December 5, 2022.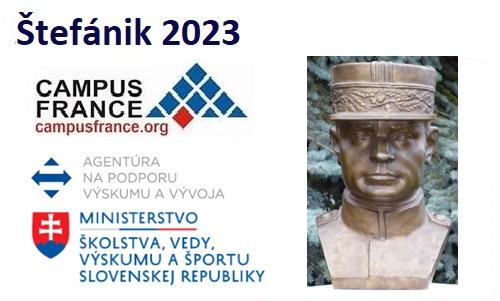 ---
The call for applications is open to full researchers of any nationality from research laboratories attached to higher education organizations and research institutions;

The participation of young researchers and PhD candidates is strongly encouraged;

Companies can participate in the project, as long as they are associated with an academic partner;
Only applications co-submitted by the research partners in their respective countries are accepted;

All scientific fields are concerned.
Funding is granted on an annual basis, for two consecutive years (from July 1, 2023 to June 30, 2025);
The funding from France covers the mobility between the two countries of the researchers involved in the program. It covers stay (€125/day) and travels (reimbursement on actual expenses up to a limit of €500 per France-Slovakia round-trip).
The final deadline for application is December 5, 2022.
Find out more
More information about ABG?
Get ABG's monthly newsletters including news, job offers, grants & fellowships and a selection of relevant events…
They trusted us