Destination Canada
Clarisse Faria-Fortecoëf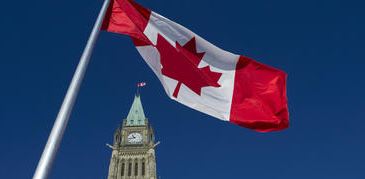 If you are interested in an occupational mobility in Canada and would like information about the country and offered opportunities, then do not miss next events which will be held in Paris in November, 2014.
According to the OECD,

Canada

is the country of the G7 whose growth potential is the highest by 2020. In 2011, 20,000 French emigrated in one of the country's provinces, and specially in

Quebec

.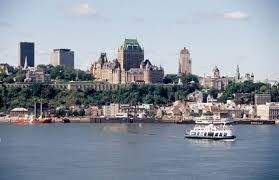 Destination of choice for all newcomers to Quebec,

Montreal

, a privileged lifestyle for a dynamic city (please see the paper of August 22, 2014 published on the capital.fr website), brings together

more than two thirds of French people of Canada

. They have thus been more than 4000 to settle there in 2013. The city is particularly well known for its

leading expertise in the pharmaceutical, biotechnology, food-processing industry and health

.
But to work in Canada you must get a

permit or a visa

. For example, International Experience Canada is a mobility program for people under 35 years old and which facilitates obtaining a temporary work permit.
Furthermore, the country is very welcoming to entrepreneurs (help and support structures, simplified procedures to create one's business...). For more information, please visit guichetemplois.gc.ca website.
To get a better idea of living and working opportunities in Canada, two events with no cost for participation, will be soon held in Paris:

Destination Canada 2014, on

November 18, 19 and 20

. A

forum for information about temporary or permanent expatriation

. A

Job Fair

where you will be able to meet Canadian employers looking to hire French-speaking and qualifed staff (the event is also organized in Brussels and Tunis), in various areas (engineering, health, education and information technology. ..).
But before that, you have to

sign up to request to participate

. You will have then to provide various information: your résumé in French and English in the Canadian format.
You will receive an

invitation

to attend Destination Canada , but only if your profile matches the skills and experience employers are seeking (job offers will soon be posted on the website).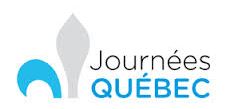 Journées Québec (information only available in French), on

November 29 and 30, 2014

. This is an unique opportunity for qualified candidates to meet employers from Quebec and for Quebec employers to find qualified candidates in targeted sectors of the labor market.
Among tips and useful information available on the website, the Emploi-Québec Guide (

write one's CV

according to Quebec standards, etc.).
For more details

(registration date, etc.)

, please regularly visit the website of Journées Québec, as well as its Facebook page.
More information about ABG?
Get ABG's monthly newsletters including news, job offers, grants & fellowships and a selection of relevant events…
They trusted us