Toshiba Fellowship Programme (TFP)
Clarisse Faria-Fortecoëf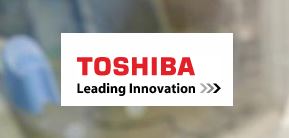 If you are of EU nationality, based in a UK academic or Government institution (studying or working) and have no more than 10 years' post-Doctoral experience, Toshiba offers outstanding scientists an opportunity to apply to join in the framework of a Research Contract, initially for one year, one of its research and development laboratories in Japan.
Selected candidates under the TFP Programme will be assigned to one of the Toshiba's research facilities all located within one and a half hours of central Tokyo. They also will be assigned a mentor from their research group to assist them both at work and outside the workplace.


The salary is usually in the region of 10 million JPY per annum (variable by year).
There is also a generous relocation allowance and package of benefits.

Toshiba will support the visa application process and flights to Japan.
For accomodation, Fellows have the choice between company's offer and the private one.
You can find out more about past Fellow's work experience at Toshiba's laboratories and their life in Japan, here.
To apply,

candidates should first register

their interest by completing the online registration form. Eligible candidates will then be sent a paper application form that should be submitted by Monday December 16, 2016.
If you have any further questions

about the Fellowship, please contact:
Ian Robinson
TFP Secretariat London Office
email: ian.robinson@toshiba-toel.com
More information about ABG?
Get ABG's monthly newsletters including news, job offers, grants & fellowships and a selection of relevant events…
They trusted us