Develop and mobilize your network...
Clarisse Faria-Fortecoëf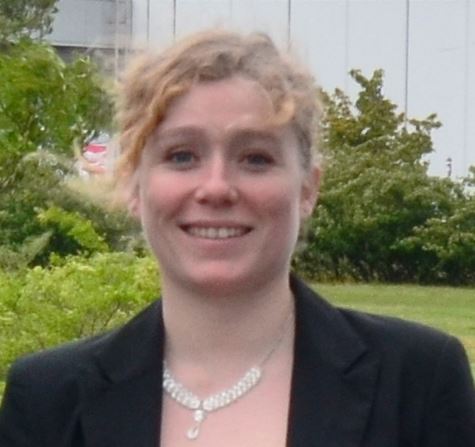 This is one of the recommendations of

Charlotte Mallet

, PhD in Organic chemistry applied to conductive materials and Researcher at

Esstalion

, a business venture of research and development established in June 2014 by Sony Corporation, a leader in the manufacturing among others, of communication systems, as well as of information and technology products and Hydro-Québec, Canada's largest electricity producer.
Learn more about her career path and success keys of her mobility on the other side of the Atlantic.
A PhD from the University of Angers in the pocket, Charlotte Mallet decided thanks to one of her contacts, to leave France for the Canada in 2011, for two years in the framework of a postdoc at the University of Montreal.

At the end of this contract, if she wanted to pursue her career in Canada, administrative procedures cumbersome will lead her, following a meeting at a congress, to seize the opportunity to go to the United States in January 2013. Thus, she will join for 18 months, the University of Massachusetts at Amherst as Research Assistant. Her activity consisted not only in the management of organic chemistry laboratory, but also in managing a project with the US Department of Defense which allowed her to develop some skills needed in the industry as the rigor in the work to be done. This contract was renewed for six months, but after five months, Charlotte will decide to leave the United States and go back to Canada.

Why this decision?



"I wanted to return to Canada first of all, for personal reasons and for that I had to find a job"

. After participating in networking evenings, using social networks such as LinkedIn, getting in touch with people from her network and having applied for several positions, Charlotte will be recruited by IBM at Bomomt. If this job does not correspond to her career prospects, it will allow her, in March 2015, to apply at Hydro-Québec.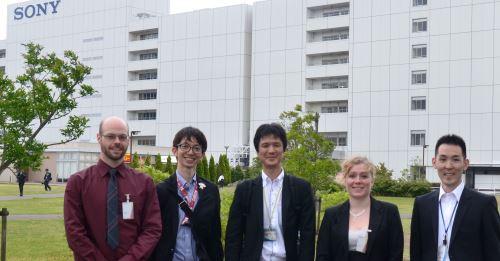 "To work in the US or Canada, in the Industry, develop your professional network, do not hesitate to utilize your contacts, this is much more efficient, for example, than going through job ads published by websites. This is what worked for me, in IBM and Hydro-Québec cases, and it is not only true in the Science field. Many " 5@7 professional networking", LinkedIn events are organized to allow people to meet together. There is also in my area, the Cqmf (Centre québécois sur les matériaux fonctionnels - Quebec Centre on Functional Materials) and the CSACS (Centre for Self-Assembled Chemichal Structures): which provide information on funding programs offered to young researchers in physics of materials, for example, organize mini congress and publish job ads, send them by email. They work much like the ABG".



So you have not really had a problem to find a job?





"Not really. Which is quite complicated, it's to go from a postdoc in academia toward the industry sector and specially, if one seeks a permanent job"

.

According to Charlotte, among her strengths: her experience in the United States Department of Defense and her professional network.

"My discipline has also to be taken into account for a lot, and then I work with new technologies. These are areas of interest to large companies. There are indeed other areas where this is less obvious. In my research field, there is employment as long as one accepts mobility"

.



Could you tell us a little more about your profession?



"I am Researcher in organic chemistry and I develop materials in batteries for applications in energy storage by using cheapest and safest technologies.





At Esstalion (website under construction), a joint venture between Sony and Hydro-Quebec, where I am working, I have a good position. I have a renewable contract for five years, during which time it may stop. After this period, if all goes well, I'll be tenured. But I'm not really worried about that, the duration of the project I'm working on, should go beyond 5 years".



A few words about your daily life?





"Intercultural integration is very important. My experience in the US has been more difficult than in Canada, but that's my personal point of view. It is important to understand the culture and the society in which one lives, as this can be a handicap at professional as well as personal level. I am now "permanent resident" and can apply for canadian citizenship within a year. But this is not mandatory, I just do not have voting right"

.



Your prospects?





"Given the current environment, It's not easy to find a so good opportunity. I like Montreal. I have a good life quality and I can go regularly to France to see my family. It's true that there are family, parents, and so on. But for now, I am very happy in my life".



In conclusion, for Charlotte, among mobility's success keys: "

the curiosity and the desire to discover other horizons, other cultures.

If you are not happy where you are, you will not be more elsewhere. Mobility must not be an answer to a need for taking flight"

.
More information about ABG?
Get ABG's monthly newsletters including news, job offers, grants & fellowships and a selection of relevant events…
They trusted us