Webconf (-inement) 4
Après ces premières semaines de mise en place et d'adaptation à cette situation inédite, voilà peut-être le début d'une phase plus calme. Et si c'était l'occasion de prendre du recul sur vos projets, votre vie et de prendre un temps pour réfléchir à votre avenir professionnel ?
On 17 April 2020 / 18h - 19h30
Training catalogue record
Tailor-made training
Inscription
Closed

Registration process

En ligne.

Les places sont limitées à 80 participants. Si vous ne pouvez finalement pas participer, merci de nous l'indiquer le plus rapidement possible afin que votre place soit réattribuée à une personne sur liste d'attente.

Number of seats
100
Audience
- PhD candidate
- PhD-holder

The training session will be conducted in:
French
---
Goals
L'ABG vous donne RV pour partager un temps d'échanges, de réflexions et de conseils. Nous mettons en place des Webconf(-inements), tous les mercredis de 11h à 12h30 (à l'exception de la webconf sur la mobilité internationale) pour :
échanger autour d'une thématique et avancer dans vos réflexions, faire part de vos ressources et de vos éventuels freins,
partager des conseils,
bénéficier du regard du groupe et du coach/conseiller ABG.
Program
Vendredi 17 avril de 18h à 19h30 Webconf (-inement) Mobilité internationale :
Je suis confiné(e), comment je profite de ce temps pour préparer une prochaine mobilité postdoctorale en Amérique du Nord
Intervenants : Fabien Agenes, Attaché de Coopération Scientifique et Universitaire (Consulat Général de France à Vancouver) ; Audrey Boyer, Ingénieure R&D au Genethon ; Louise Lassalle, Assistant Director of Life Design à Johns Hopkins University
Thématiques abordées :
- paysage de la recherche en Amérique du Nord
- préparation de la mobilité : identifier ses motivations et objectifs, identifier des employeurs et des financements, préparer les aspects pratiques (ex. visa, logement, sécurité sociale...)
- préparation du retour de mobilité
- valorisation de son expérience internationale
More information about ABG?
Get ABG's monthly newsletters including news, job offers, grants & fellowships and a selection of relevant events…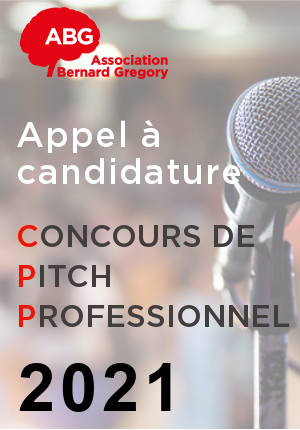 They trusted us