Assessment Center: Come and try an alternative recruitment method!
Imagine you are looking for a job and you find an ad that matches your profile. You send your résumé and you catch the attention of the recruiter. "Bingo! I'm getting a job interview!" Because for you, there is no other option than a job interview and you feel prepared for this exercise.
Suddenly…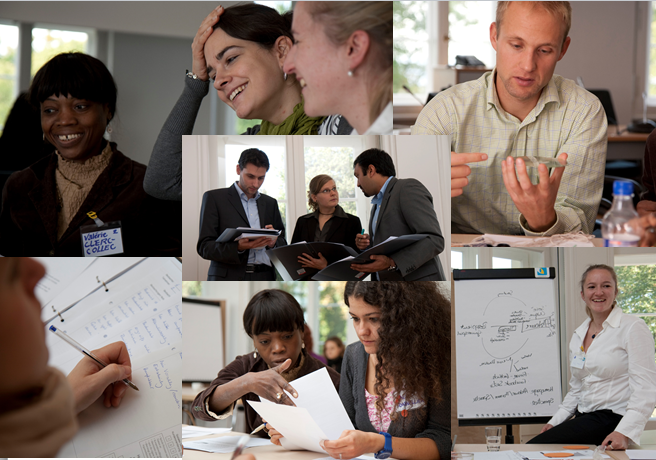 … you understand that you're not invited for an interview but for an Assessment Center *: what is this?
---
---
An Assessment Center is a recruitment method in which a group of candidates are being tested in real situations: through different kinds of activities (in plenum or in groups, individual tests), the recruiter can assess the candidates for a set of skills required for the open position. The method is used by big companies and international organisations.
Even if it is best to behave naturally, being prepared for this kind of process can help because you won't be surprised by the intensity of the program.
The Franco-German branch ABG-FGU will organize a simulation of Assessment Center (called Development Center) on May 03rd and 04th in Saarbrücken (Germany – less than 2 hours from Paris and 1,5 hours from Strasbourg by train).
Unlike an Assessment Center, Development Center doesn't aim at fulfilling a position. For each of the five assessed skills (leadership, creativity, team spirit, assertiveness, analytical thinking), your strengths and your development potential will be pinpointed with regard to your professional goals.
This program is organized for PhD students and doctorate holders, which are or have been supported by the French-German University (Cotutelle, Collège doctoral), from all disciplines and all nationalities. Working language will be German (without any translation).
If you are not benefiting from FGU support, but you are still interested in our event, do not hesitate to contact us to be informed on the next session open to all.
For further information on the program and the registration:
Please note that the event must be cancelled if the number of participants is less than 5.
Max. number of participants : 8
Registration deadline: March 16th
Maria Butzke
International Partnership Officer
Phone: (+ 33) (0) 1.42.74.88.98
* For more information about the Assessment Center and what to consider from the perspective of a recruiter, take a look at this article.
More information about ABG?
Get ABG's monthly newsletters including news, job offers, grants & fellowships and a selection of relevant events…
They trusted us