Next training session on energy economics by EIT InnoEnergy
EIT InnoEnergy is delivering a new session on energy economics: trends, market structures, finances and investments. The session is open to energy professionals, including PhDs. It takes place in Grenoble, 17-21 September.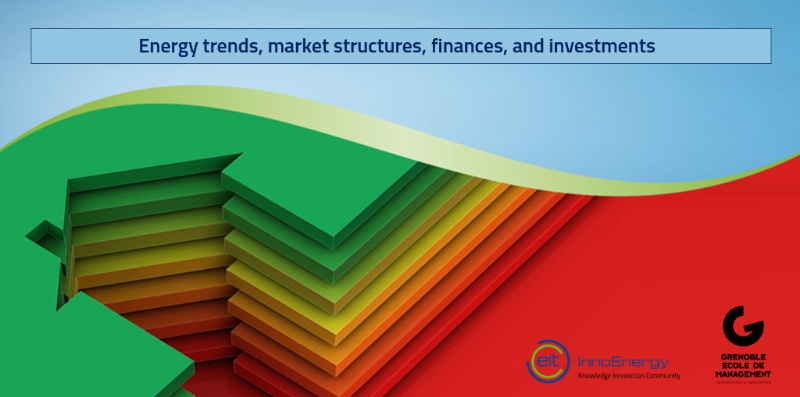 If you are a professional in the field of energy and interested in getting a better understanding of the energy market, this training session is made for you!
---
---
What you will learn
It examines the economics and structure of markets for various energy sources, including oil, coal, gas, and renewables. At the macro level, it explores trends in energy investment, examines climate policies and their impacts on the power sector and presents models that are used to forecast energy consumption. At the micro level, it examines the way that European electricity markets function and how utilities can compete in the changing energy landscape.
This interactive course is designed to:
examine the deep transformation that the energy sector is going through, its causes and the challenges resulting from it

give you the skills to be able to make strategic decisions in a continuously changing energy market
How you learn
The course combines lectures, in-class exercises, a serious game and an industry visit. It is delivered by a team of highly qualified faculty members and international practitioners. Throughout the course, you will analyse today's energy economics using real-life examples as well as the key academic texts.
You'll explore business practices and will have the opportunity to reflect on what this means for your own project during interactive group discussions. There are also plenty of opportunities to engage and debate with energy experts from the industry as well as Grenoble Ecole de Management's own professors and researchers.
During the course, you will also play Back Bay Battery, a simulation game in which you play the role of a business unit manager at Back Bay Battery Company who must balance a portfolio of investment strategies across products in the rechargeable battery space. During the game you decide which market opportunities to pursue, make long and short-term investment decisions, and address a number of challenges including timing and level of investment across mature and new businesses, meeting financial objectives and the constant trade-offs between investment options – all in the context of uncertain market information. Your final evaluation is based on the results of your simulation at the end of the week.
Last but not least, the session includes the visit of local energy companies and many other opportunities to develop your international network!
More information
About the programme and speakers
Fees: 2,000€/person (free of charge for InnoEnergy PhD candidates)
Contact:
Christine Dominjon – PhD school coordinator
More information about ABG?
Get ABG's monthly newsletters including news, job offers, grants & fellowships and a selection of relevant events…
They trusted us