Why not do your postdoc in a company? Fund your project with Marie Sklodowska Curie Actions!
Did you know that the Marie Sklodowska Curie "Postdoctoral Fellowships 2023" funding scheme allows you to carry out a research stay of 12 to 24 months in a non-academic structure? Discover the scheme and apply before September 13th, 2023!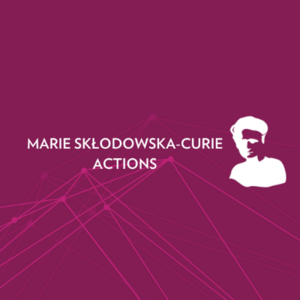 ---
About postdoctoral fellowships
Practical information and useful links
---
About Postdoctoral Fellowships
The Marie Sklodowska Curie Actions (MSCA) offer postdoctoral grants to researchers who wish to boost their careers by working abroad or prepare their return to Europe. Host organisations can be non-academic organisations: companies of all sizes and sectors, museums, NGOs, associations, foundations...
There are two types of fellowships:
European Fellowships
are held in the EU or associated countries (e.g. Switzerland, Turkey, Israel...)

last between one to two years

are open to researchers moving within Europe, as well as those coming in from other parts of the world

can restart a research career after a break, such as parental leave

can help researchers coming back to Europe find a new position
Global Fellowships
fund positions outside Europe for researchers based in the EU or associated countries (e.g. Switzerland, Turkey, Israel...)

last between two and three years

the researcher has to come back for one year to an organisation based in the EU or associated countries
Both types of fellowships may also include short-term secondments anywhere in the world during the fellowship (except during the return phase of a Global Fellowship).
Who can apply?
This action is for researchers from across the world.
Applicants need a doctoral degree and must have a maximum of eight years experience in research, from the date of the award of their PhD degree.
MSCA Fellowships have a specific mobility rule: you cannot have spent more than 12 month in the last 3 years in the country for which you want to apply for.
All research areas can be funded. MSCA Fellows come from a wide variety of disciplines – from physics to linguistics, and from health-sciences to mathematical modelling.
What does the funding cover?
The grant provides an allowance to cover living, travel and family costs. In addition, the EU contributes to the training, networking and research costs of the fellow, as well as to the management and indirect costs of the project.
How to apply?
The following documents have to be provided:
your research proposal (max. 10 pages)

your CV (max. 5 pages)

the operational capacities of your host institutions
The proposal is written jointly with your future host organisation.
As any other EU-funding, your grant proposal will be evaluated according to the following three main factors:
excellence (50%)

impact (30%)

implementation (20%)
Your proposal must explain how your project is going to help you to develop your skills and knowledge and how it will have an impact on your career development. Evaluators pay a specific attention to the outreach activities implemented during your project.
Because your proposal won't be necessary evaluated by experts from the same specific field than you, explain your project in a way non-experts can understand. Showcase the red thread of your proposal by describing the objectives and how you will meet them; explain what impact your project will have for the society.
Successful applicants evaluate the time for writing the proposal by 2-3 months.
Think of ABG for the training part of your project. We can develop an integration and support program for you and your host structure.
Practical information and useful links
How to write efficiently your proposal?
Listen to the tips and advice by Jean-Marie Pincemin, National Contact Point MSCA:
What is the successful rate for MSCA Individual Fellowships?
On average, successful applicants have a threshold higher than 91%. The ones who have reached the minimum threshold but are not funded will receive a "Seal of Excellence".
Application deadline
Your proposal must be submitted before September 13th 2023.
Guide for Applicants Marie Skłodowska-Curie Actions – Postdoctoral Fellowships (PF)
Find out more
More information about ABG?
Get ABG's monthly newsletters including news, job offers, grants & fellowships and a selection of relevant events…
They trusted us