19 fully funded PhD thesis for MSCA project PEARL in Lille: apply now!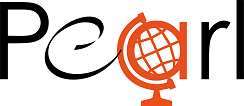 PEARL will follow the "3i" of a MSC Cofund projects thanks to interdisciplinary research projects, international research placements in partner universities and intersectorial secondments in companies for the PhD students. The programme is supported by 34 partners, including the founding members of I-SITE ULNE, 3 prestigious cross-border universities, 9 companies, 5 doctoral training institutions and 2 housing partners.
---
Eligibility, application process and application deadline
---
Eligibility, application process and deadline
ATTENTION! The project is funded by the European Union and eligible candidates must comply with the mobility rule:
"Applicants from all countries are eligible. However, you may not apply if you have resided or carried out your main activity (work, studies) in France for more than 12 months during the 3 years immediately preceding the call deadline (April, 15th 2020). Time spent as part of a procedure for obtaining refugee status under the Geneva Convention, compulsory national service and/or short stays such as holidays are not taken into account."
Additional information on the eligibility criteria and application process
Application deadline: April 15
Thesis
Biochemistry
Antibodies against Tumour Associated Carbohydrate Antigens
Selection, Design and Synthesis of semi-synthetic terpenes libraries for the discovery of new antibiotics
Biology
Click chemistry and unnatural amino acids to illuminate oncogenic activities in living cells
Nano-therapeutics for topical treatment of ocular diseases
Halophytes of the Region Hauts-de-France as a source of potential anti-human coronavirus biomolecules
Developing a 3D dynamic microfluidic device of pancreatic beta cells and adipocytes to modelize multi-organ crosstalks during type 2 diabetes development
CROhn disease and Pollution of Soils
Chemistry
Risk assessment related to Disinfection by-Product formation in drinking water
NMR characterization and antimicrobial activity of mechanically synthesised organometallic complexes
Data science
Semi-supervised learning of high dimension composite information for precision medicine in DIAbetes and DYSlipidemia
Ecology, environment
ARTIFICial intelligence in radiolarian fossil identification; taxonomic, biostratigraphic and Evolutionary implications
Computer science
Computer Simulation and Experiments of Radio-Induced Cell Senescence
SofT Robot for mAss Spectrometry in Surgery
Material sciences
FabriCAtion of solid state Micro-SupercapacitOrs for Internet of Things appLications
Physics
Development of an instrumented microfluidic culture system to study tumour-stroma interaction and drug sensitivity of pancreatic adenocarcinoma
Formulation in the Amorphus State
Magnesium based Nano Composites for Orthopedic Applications
Psychology, neurosciences
fMRI-based closed-loop neurofeedback to relieve drug-resistant hallucinations in schizophrenia
Music rhythmic Interaction in Aging and Alzheimer disease
Contact and information
More information about ABG?
Get ABG's monthly newsletters including news, job offers, grants & fellowships and a selection of relevant events…
They trusted us