The PALLADIO - 2021 Scholarships
The Palladio Foundation supports and encourages young talents who will create real estate and the city of tomorrow as part of its 2021 scholarship campaign. Applications are open until March 19, 2021.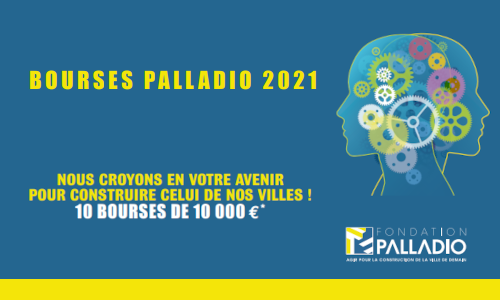 ---
PALLADIO Foundation Scholarships
---
Since 2008, the Palladio Foundation has been supporting and encouraging young talents who will create real estate and the city of tomorrow, giving them the means to carry out their training or research projects, to publish their work and to meet professionals in the field.
This year, the Foundation has decided to award 10 grants of €10,000 each to students from all disciplines who contribute to the City Factory (planning, architecture, construction, law, economics, finance, real estate, engineering, sociology, urban planning).
In addition to the financial help, the Palladio Scholarships offer the opportunity for the winners to be accompanied by a professional sponsor (member of the Scholarship Committee, representative of Palladio founders or benefactors, a member of Circle 30).
This year's scholarships will be awarded to students/professionals of all levels:
Master 2 students

wishing to continue their studies for the 2019/2020 academic year with an MBA, a specialized Master ... or start a thesis;

PhD candidates

;
researchers, in the framework of a postdoctoral research.
Application guidelines for scholarships 2021.
Find all the information and terms and conditions of scholarships on the PALLADIO Foundation website.
Notice: Deadline for applications is
March 19, 2021.
Online registration is only via this link.
The online application can be submitted until March 19, 2021 11:59pm, French time (UTC/GMT +01:00).
Only complete applications that meet the conditions of the Palladio 2021 Scholarship regulations will be admissible and examined by the jury.
More information about ABG?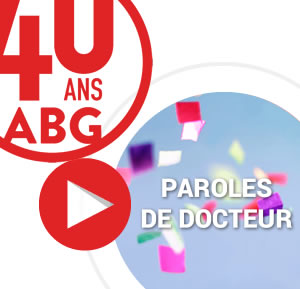 Get ABG's monthly newsletters including news, job offers, grants & fellowships and a selection of relevant events…
They trusted us