Sign up for the ABG webinar "Technical Sales Jobs" on 02/02/21 at 11:30 am
ABG is launching the first session of its webinars "Jobs beyond R&D" organised by its Corporate Relations, Partnerships and Recruitment division. Scheduled for February the 2nd 2021, at 11:30 am, this first session will be devoted to positions in sales.
Check out the programme, the speakers and register now!
(THIS SESSION WILL BE HELD IN FRENCH LANGUAGE)
---
Informations pratiques et inscription
---
De nombreuses enquêtes sur la poursuite de carrière illustrent que plus de 40 % des docteurs évoluent sur des fonctions hors R&D. Pour permettre de mieux connaître et identifier les principaux métiers hors R&D qui recrutent des docteurs, l'ABG lance une série de webinaires à destination des docteurs et des entreprises sur les métiers hors R&D dans lesquels les docteurs peuvent apporter une valeur ajoutée et s'épanouir.
Le 1er épisode est consacré à la famille des métiers technico-commerciaux, Ingénieur technico-commercial, sales Scientist, application Scientist…des métiers qui offrent des opportunités réelles d'emploi et d'évolution de carrière.
Concrètement, cet événement est fait pour vous, si :
vous êtes docteurs

et souhaitez en savoir plus sur les diverses missions associées à ces fonctions technico-commerciales et sur les compétences clés recherchées par les entreprises ;




vous êtes recruteur

et souhaitez identifier les compétences que les docteurs pourraient mettre à votre service pour booster le développement de vos activités tant en France qu'à l'international !
La session s'articulera en deux parties, chacune composée de deux interventions, et entrecoupés de questions - réponses :
partie 1 : témoignages de deux professionnels qui interviennent notamment au cours des processus de recrutement de technico-commerciaux :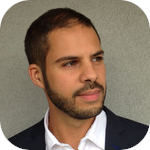 Adlène TOUBA, Sales and Marketing Director Cell & Gene Therapy chez Miltenyi Biotec
Biographie à venir.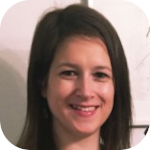 Soline PICHOT, Responsable des Ressources Humaines chez Horiba

Soline Pichot, diplômée d'un Master Ressources Humaines en 2011 et forte d'une expérience de près de 10 ans, est Chargée des Ressources Humaines au sein de HORIBA France depuis 2016. Ses missions principales consistent à gérer l'évolution des collaborateurs du recrutement à la gestion de carrière en passant par la formation.
partie 2 : témoignages de deux docteurs de séniorités différentes, évoluant dans des fonctions technico-commerciales.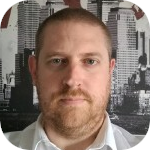 Philippe Lachamp, Sales Division Manager Physics & Bio-Imaging Solution chez Photon Lines

Après l'obtention d'un doctorat en Neurobiologie (Université Aix-Marseille) suivi d'un postdoc (Penn State University) il décide de prendre un virage professionnel qui le conduit à intégrer la force de vente d'Olympus France. Dans un premier temps ingénieur commercial responsable du secteur sud (Microscopie), il occupe ensuite le poste de spécialiste produits microscopie avancée pour la France. Sur ce poste il met pleinement en avant son background scientifique et technique et se forme au marketing. Après 10 ans passé chez Olympus, il intègre Photon Lines SAS en temps que directeur des ventes pour le marché Académique.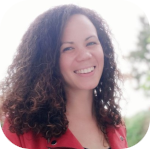 Séverine MAIRE, Key Account Manager Life Sciences chez Leica Microsystems
Biographie à venir.
Date et horaires
Mardi 2 février 2021, de 11h30 à 12h45
Lieu

En visioconférence, sur la plateforme Zoom.
Inscription

Attention : inscriptions dans la limite des places disponibles pour l'accès au format webinaire. L'événement sera visionable en streaming sur le compte Youtube de l'ABG.
Contact
Pour toute question ou demande de renseignement, merci d'adresser un courriel à laurence.friteau@abg.asso.fr.
More information about ABG?
Get ABG's monthly newsletters including news, job offers, grants & fellowships and a selection of relevant events…
They trusted us