Highlights of the PhDTalent Career Fair 2019
The PhDTalent Career Fair was held on October 18th, 2019 at the Centquatre in Paris. ABG was there, and walks you through the highlights of this must-attend event dedicated to PhDs and to their employment.
---
The event (in images) on social media
ABG at the PhDTalent Career Fair 2019
---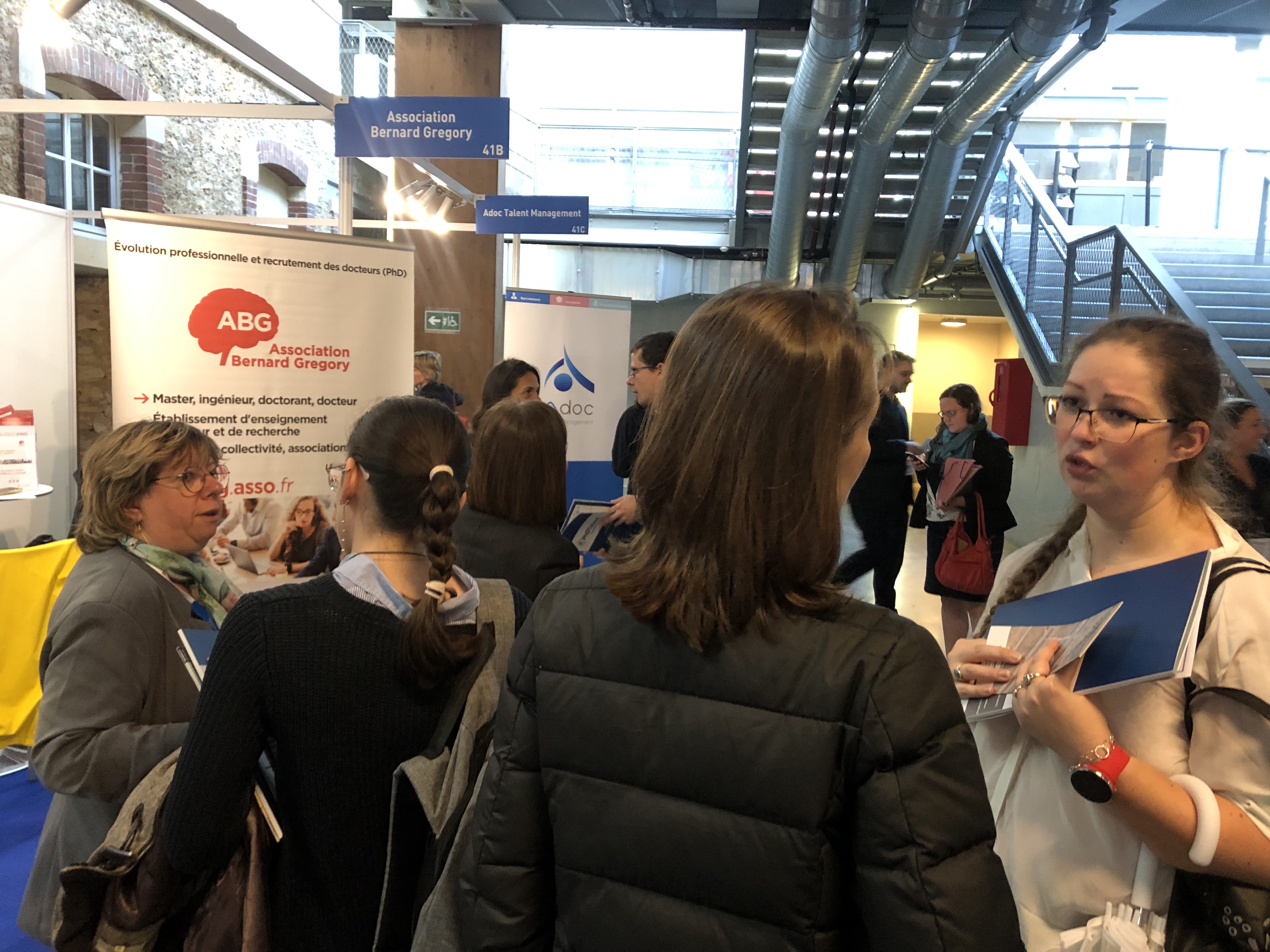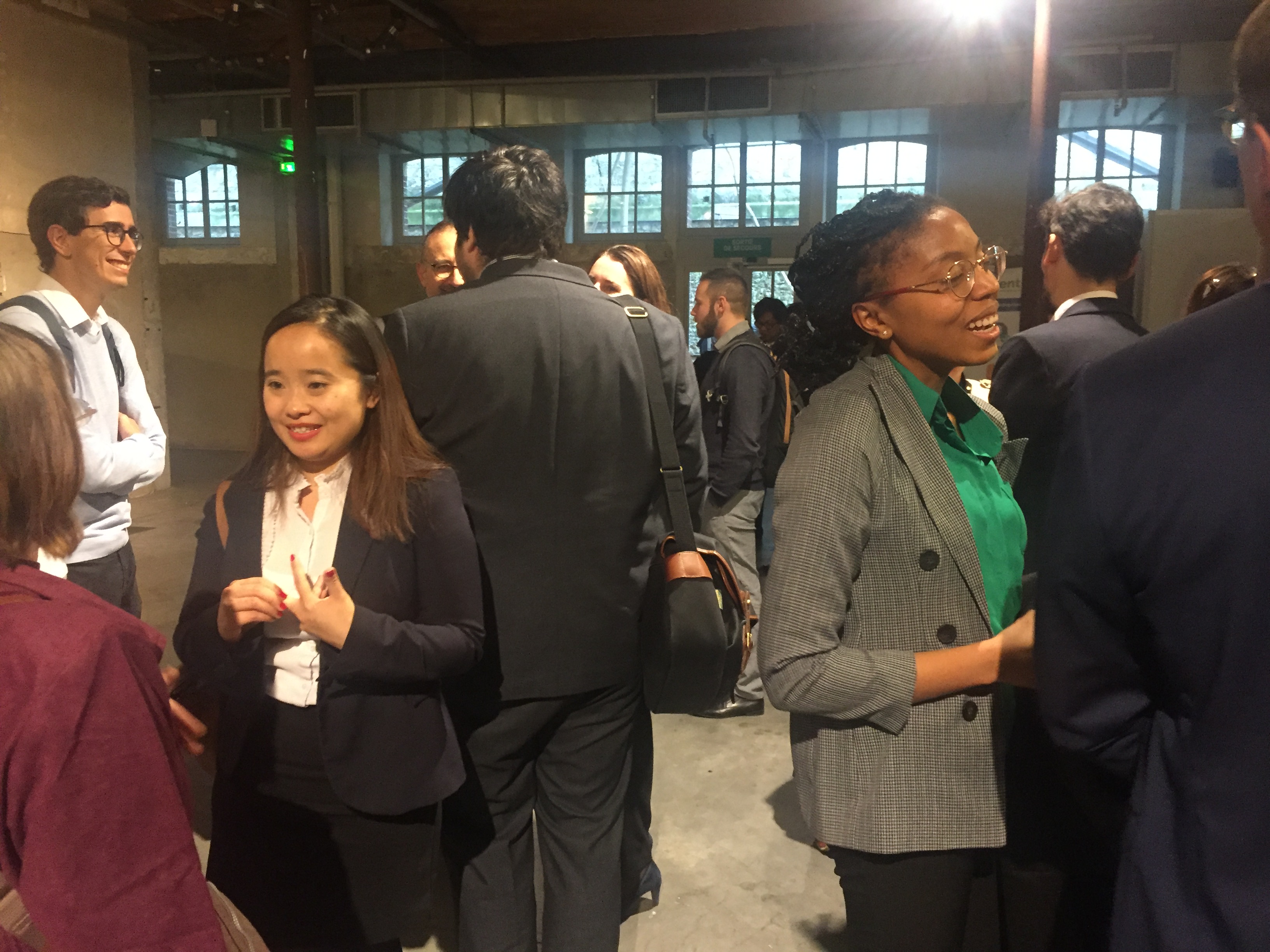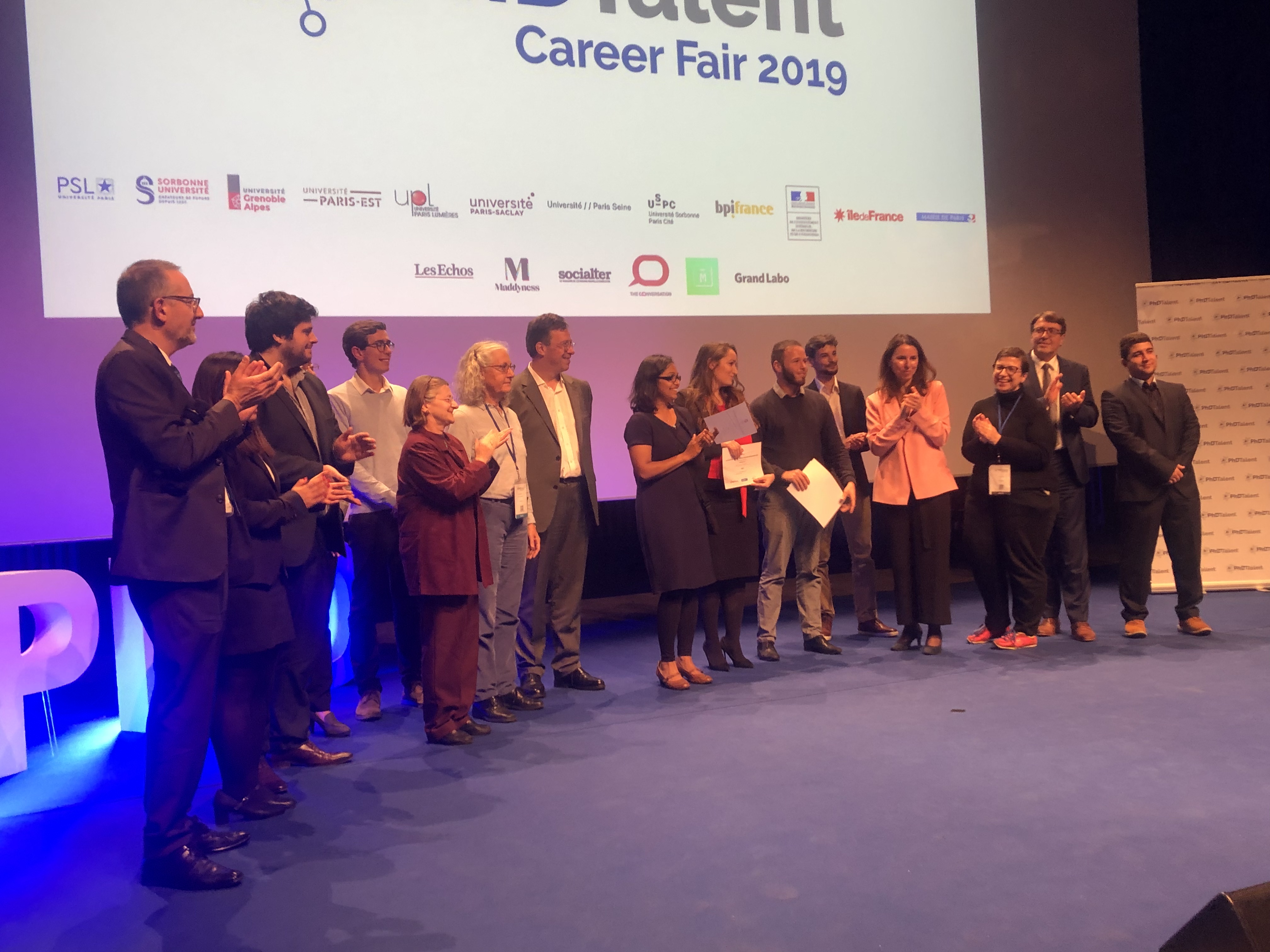 Facebook photo album Twitter moment
ABG at the PhDTalent Career Fair 2019, this was :
A conférence "The professional project: an alliance between heart, reason and action" by Vincent MIGNOTTE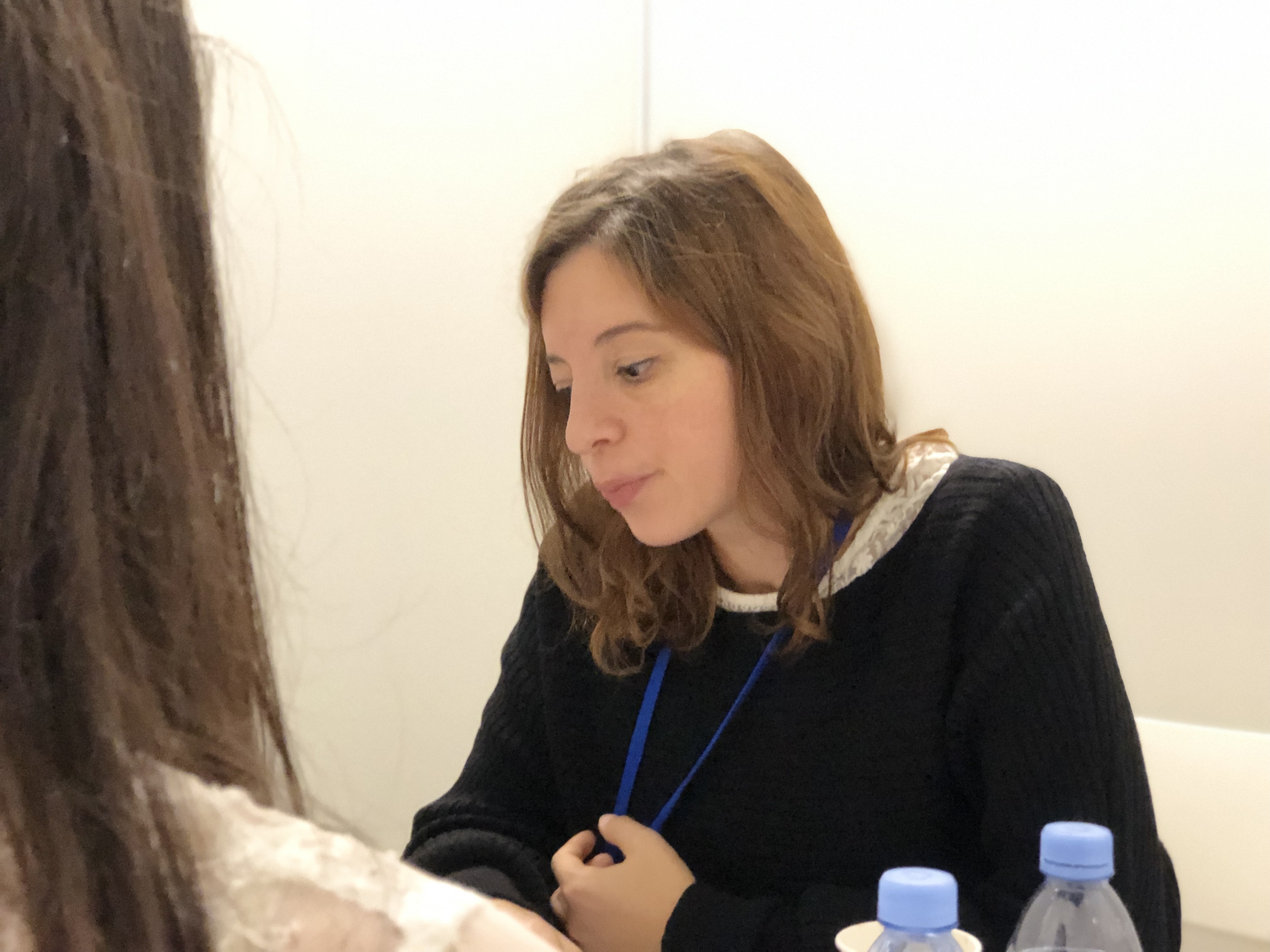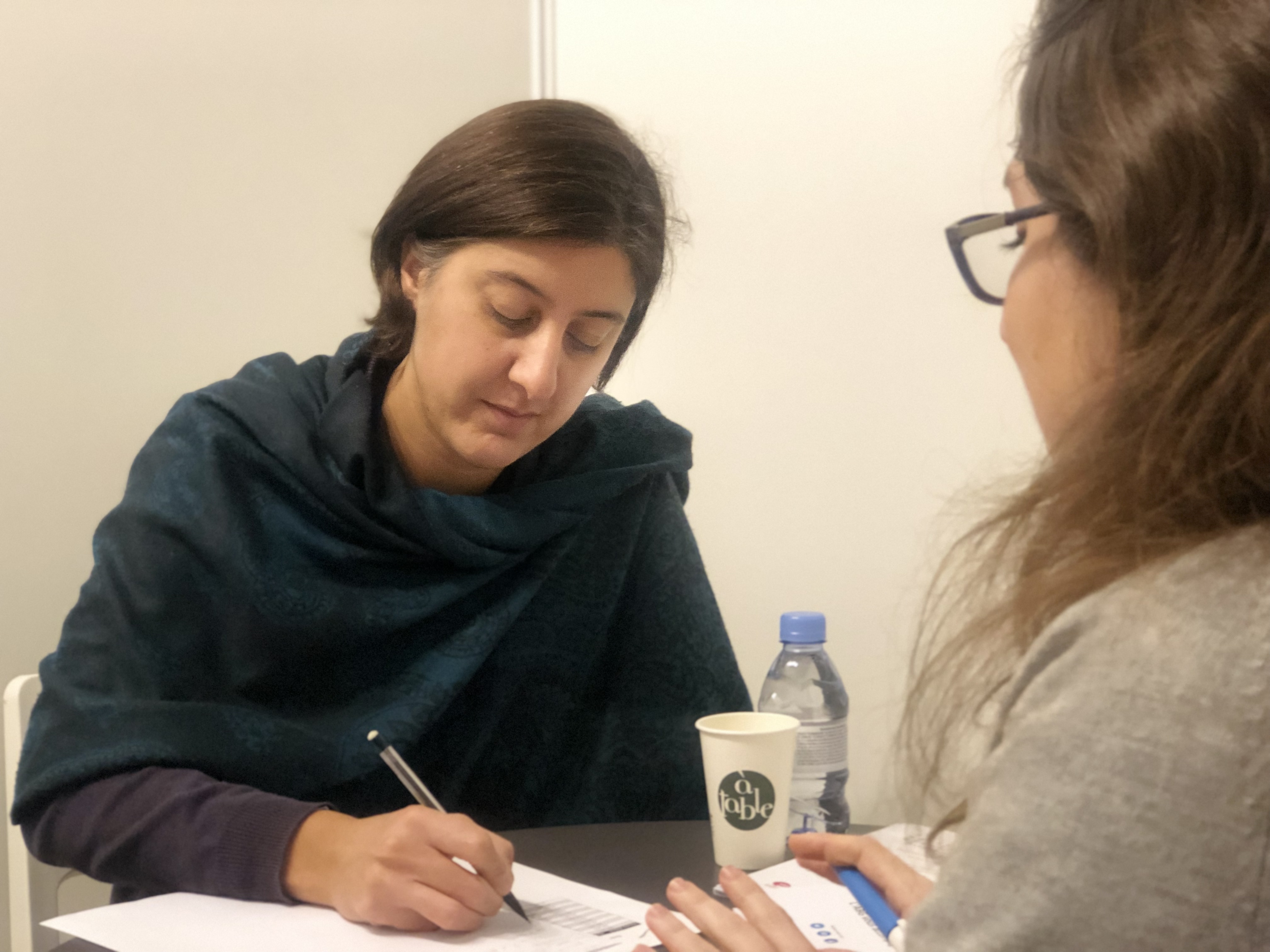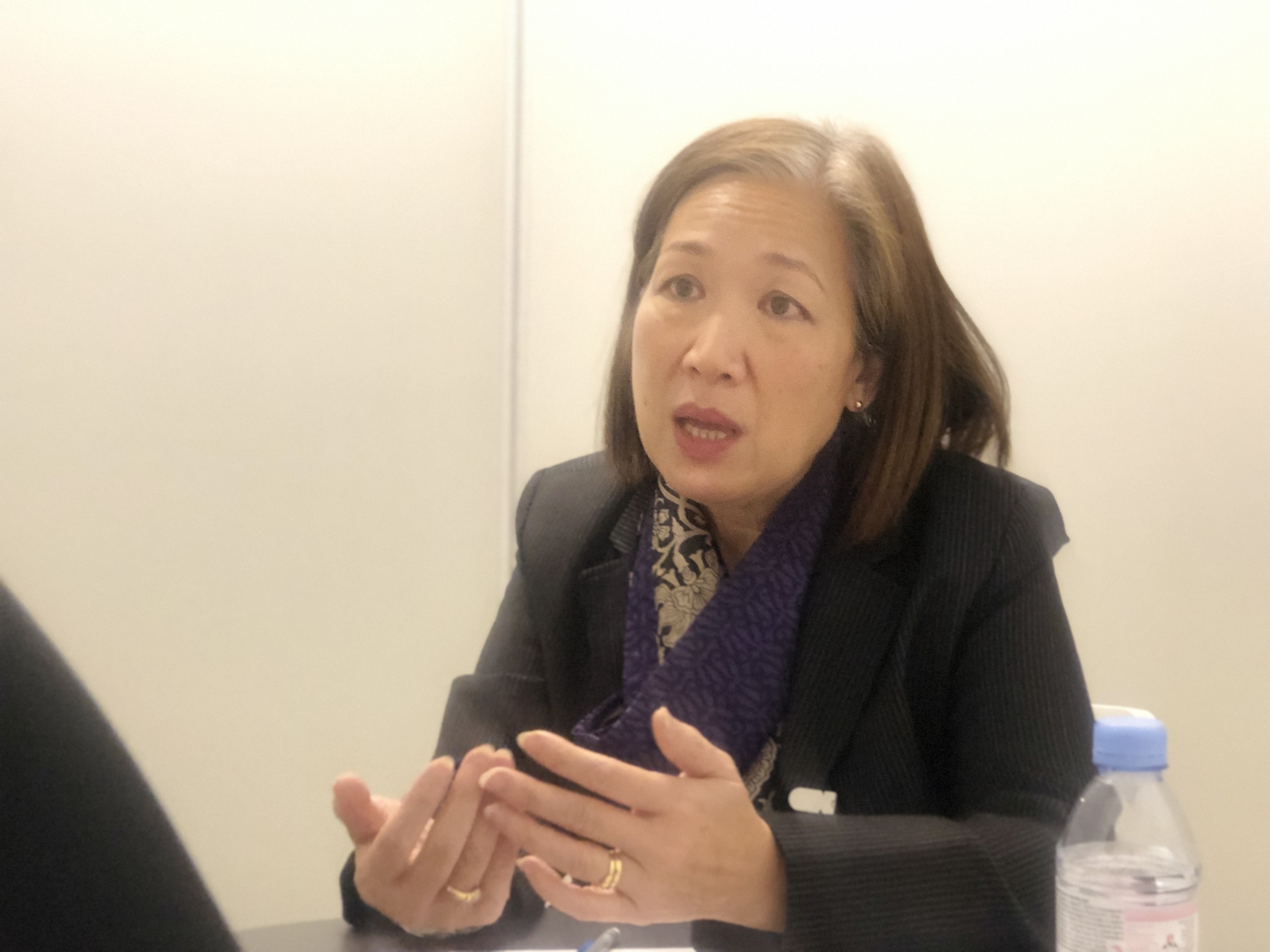 At our booth, personalized advice, as well as ressources and documentation were offered throughout the day by all the ABG team.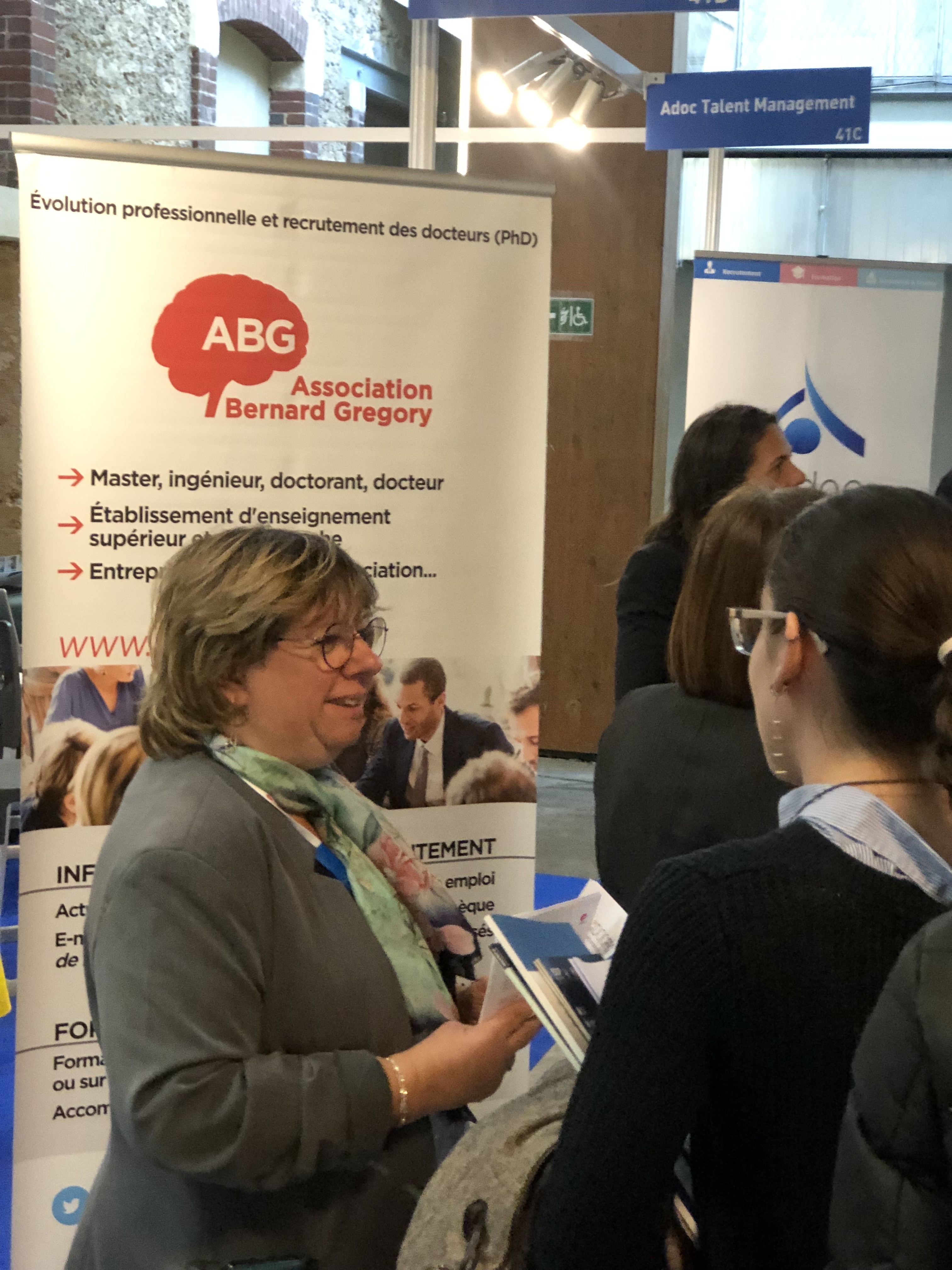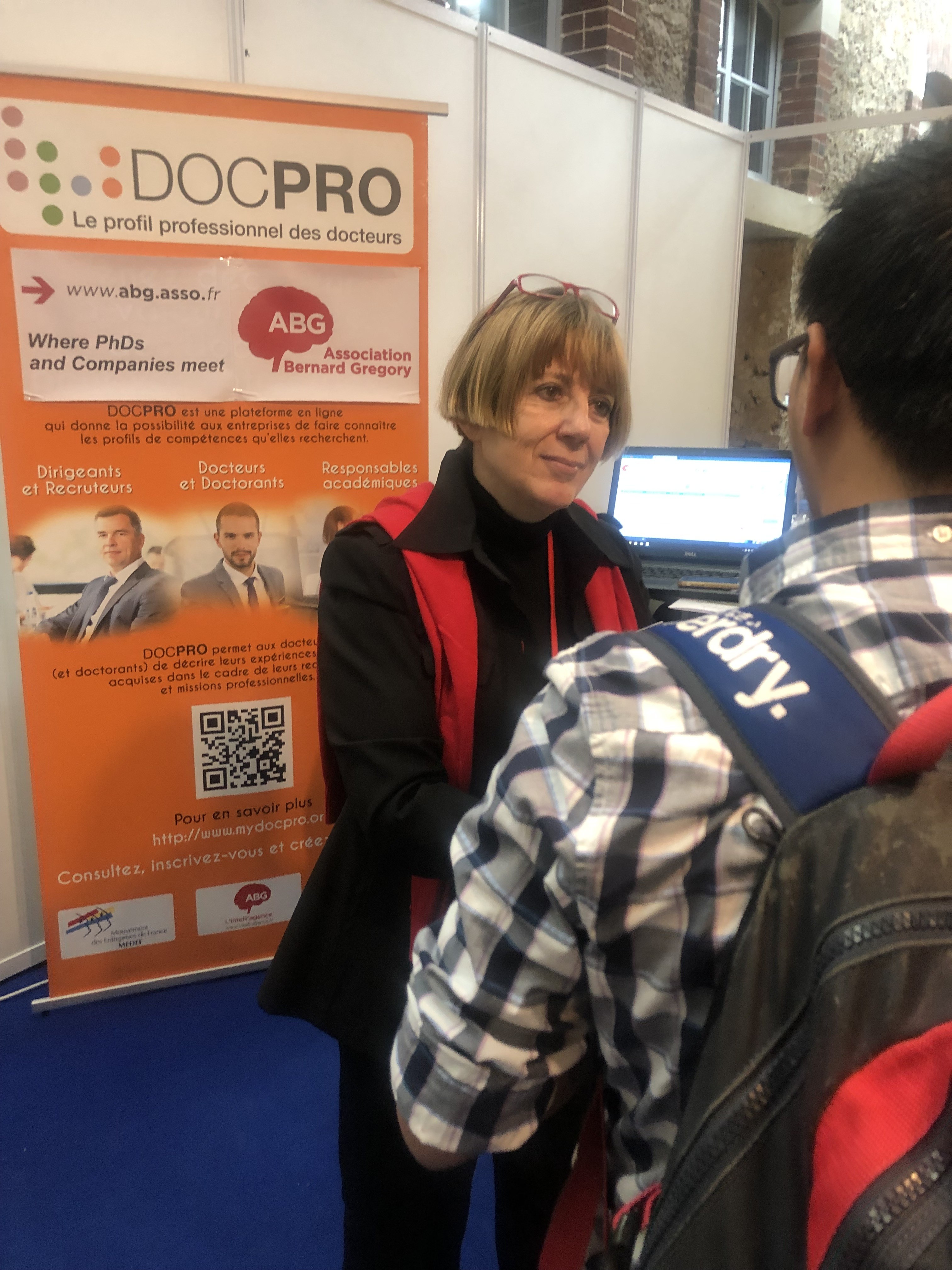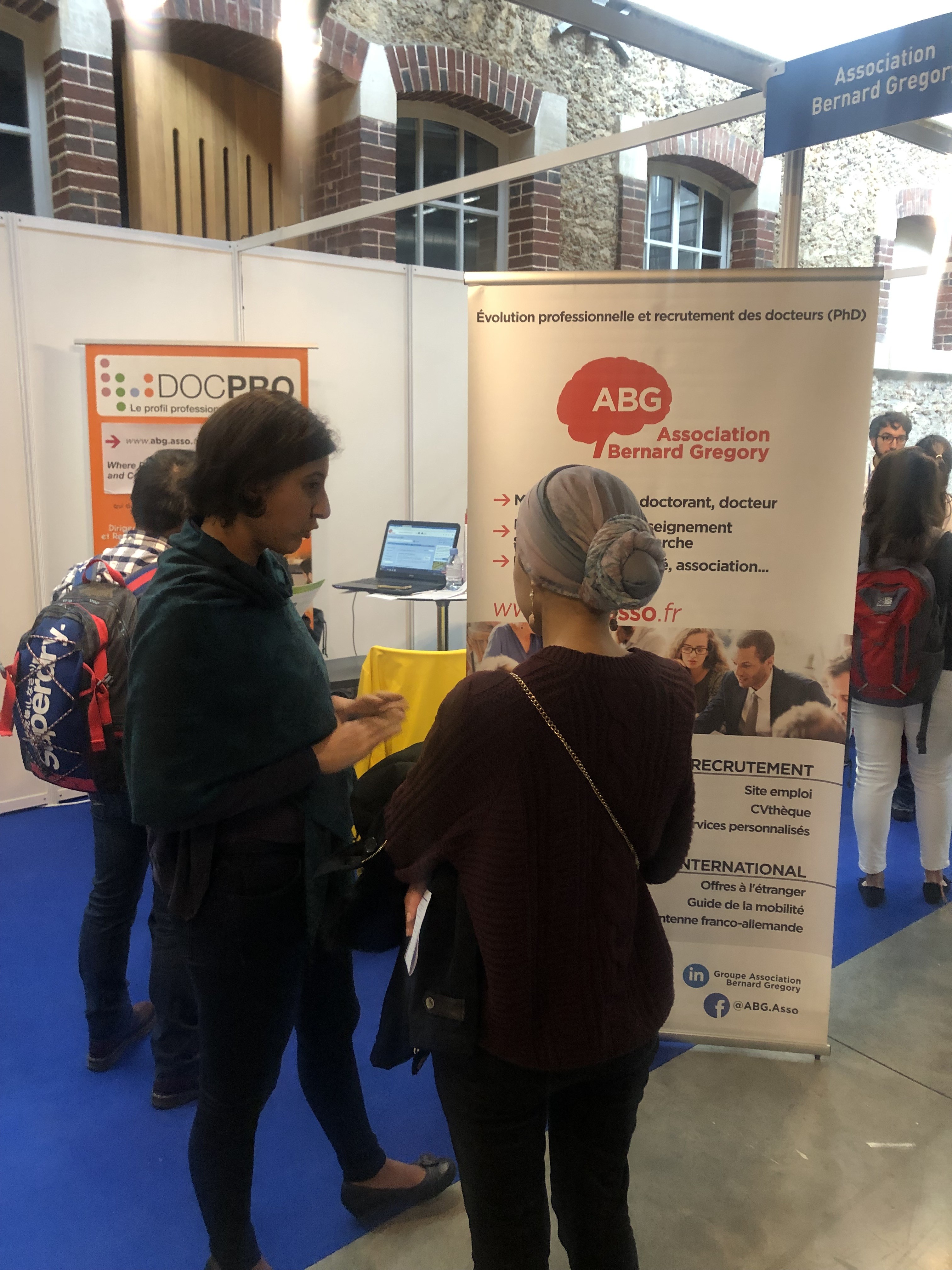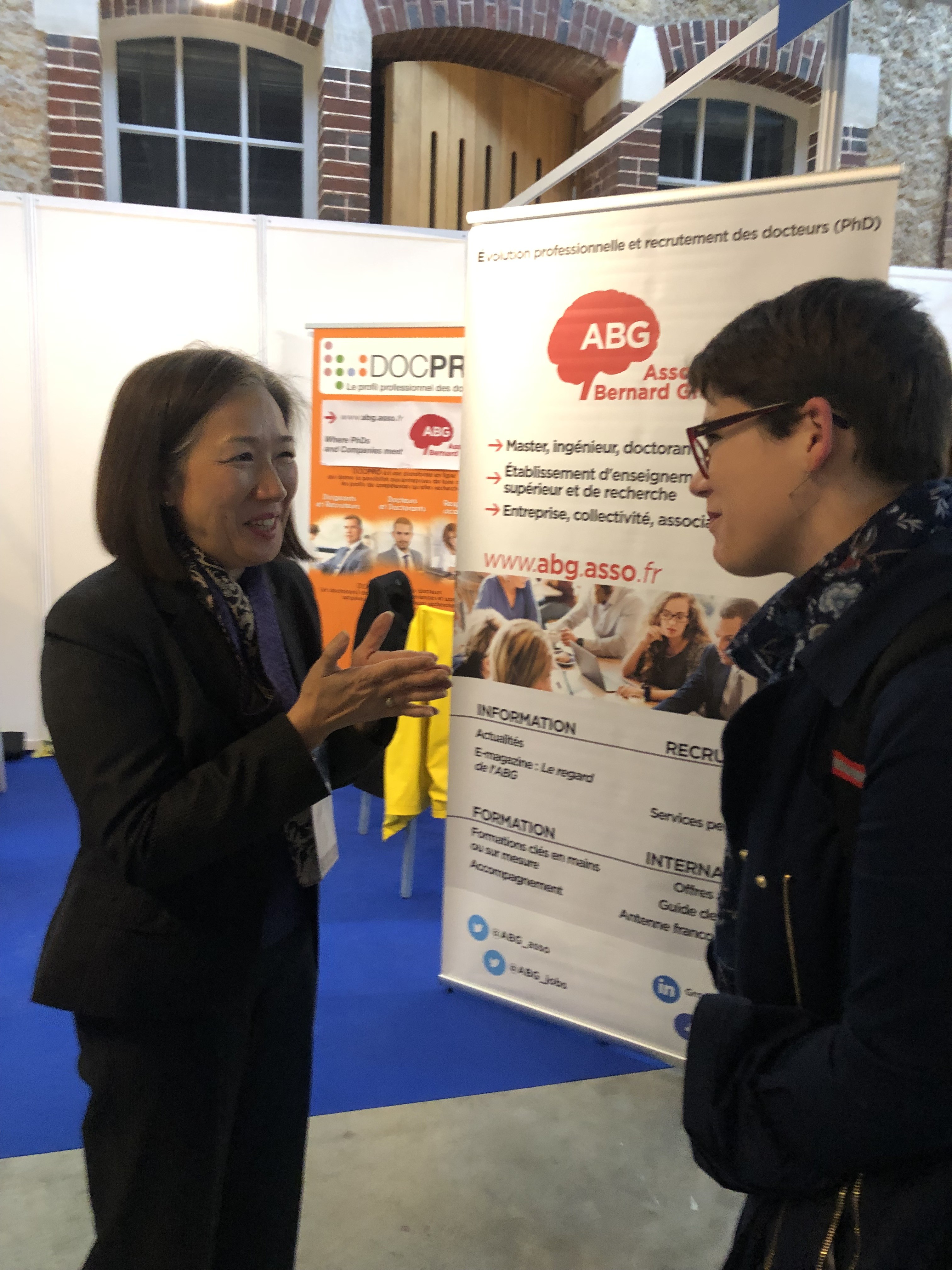 As part of the advice ABG provides, we also guided candidates towards numerous job offers, thesis proposals (cifre and others), internships (Master 2, engineers) from our job board:
All our job offers on our job board
The finals of our 2019 professional pitch contest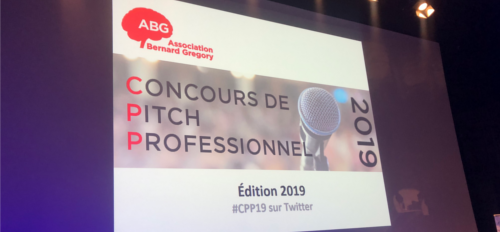 The 2019 edition of the competition took place in 3 stages.
The competition: 9 doctoral candidates and doctors pitched their research experience, skills, personality and professionnal project in front of our professional jury:
- Laurence BRETON-KUENY du Groupe Afnor
- Philippe MICLOT de la CASDEN Banque Populaire
- Emmanuel CUSTODERO de Michelin
- Caroline LUC de Safran SA
- Danièle QUANTIN du Pôle de compétitivité Matéralia et de la SF2M
You wish to know more about the professional jury of this 6th edition, consult the dedicated article!
The professionnel jury of CPP19
The network time: following the deliberations, all the finalists were able to meet the professional jury during a privileged time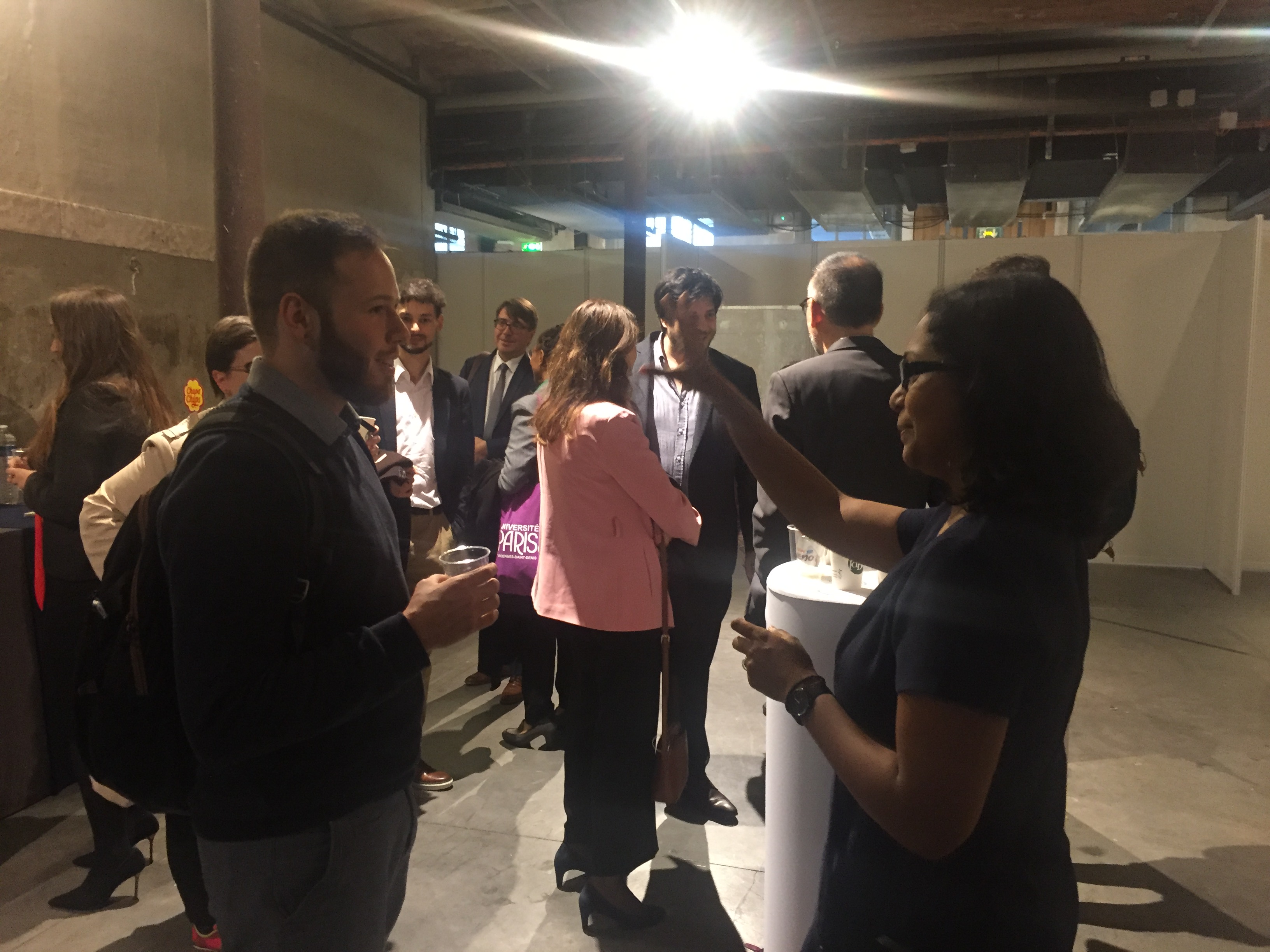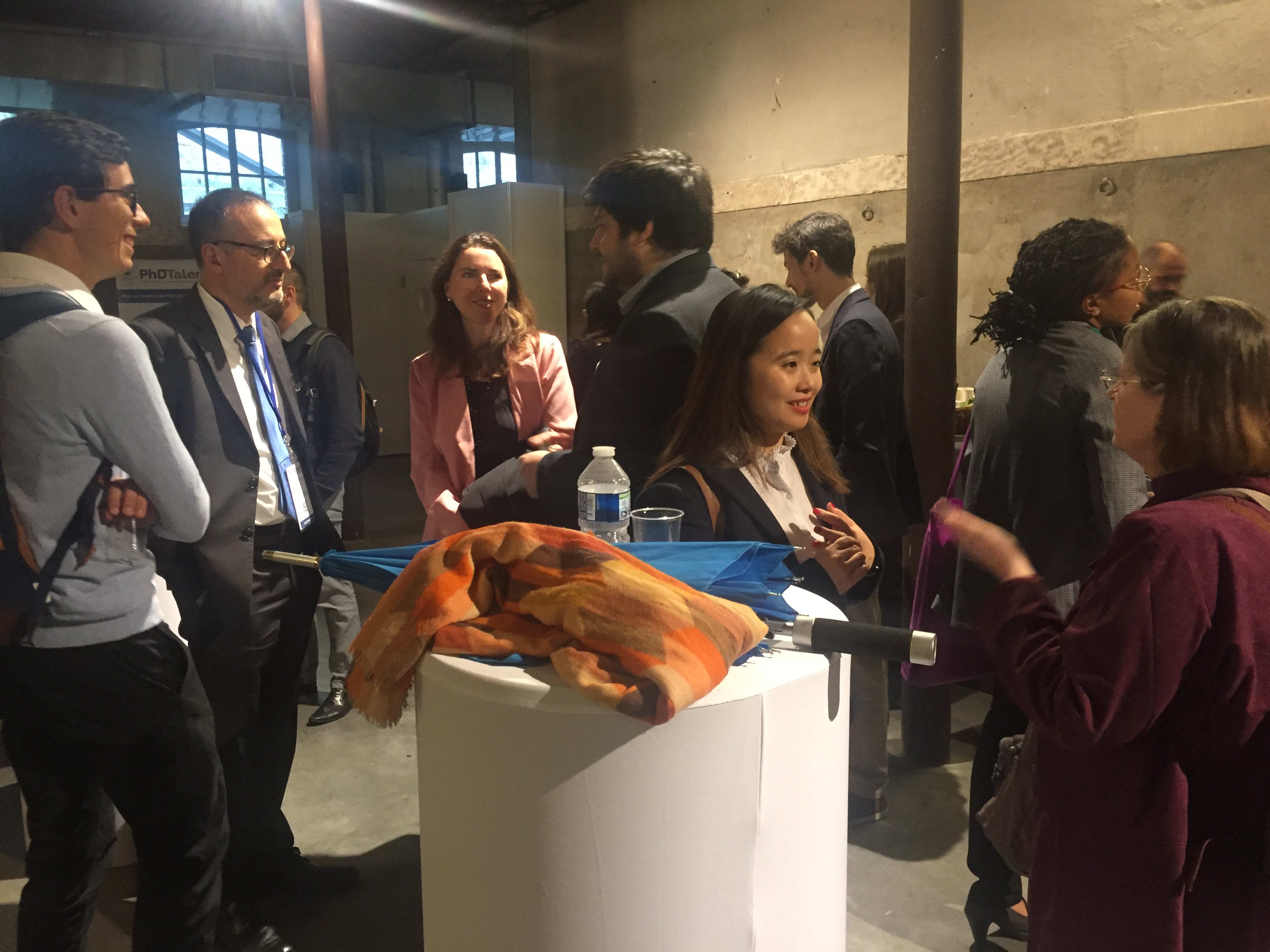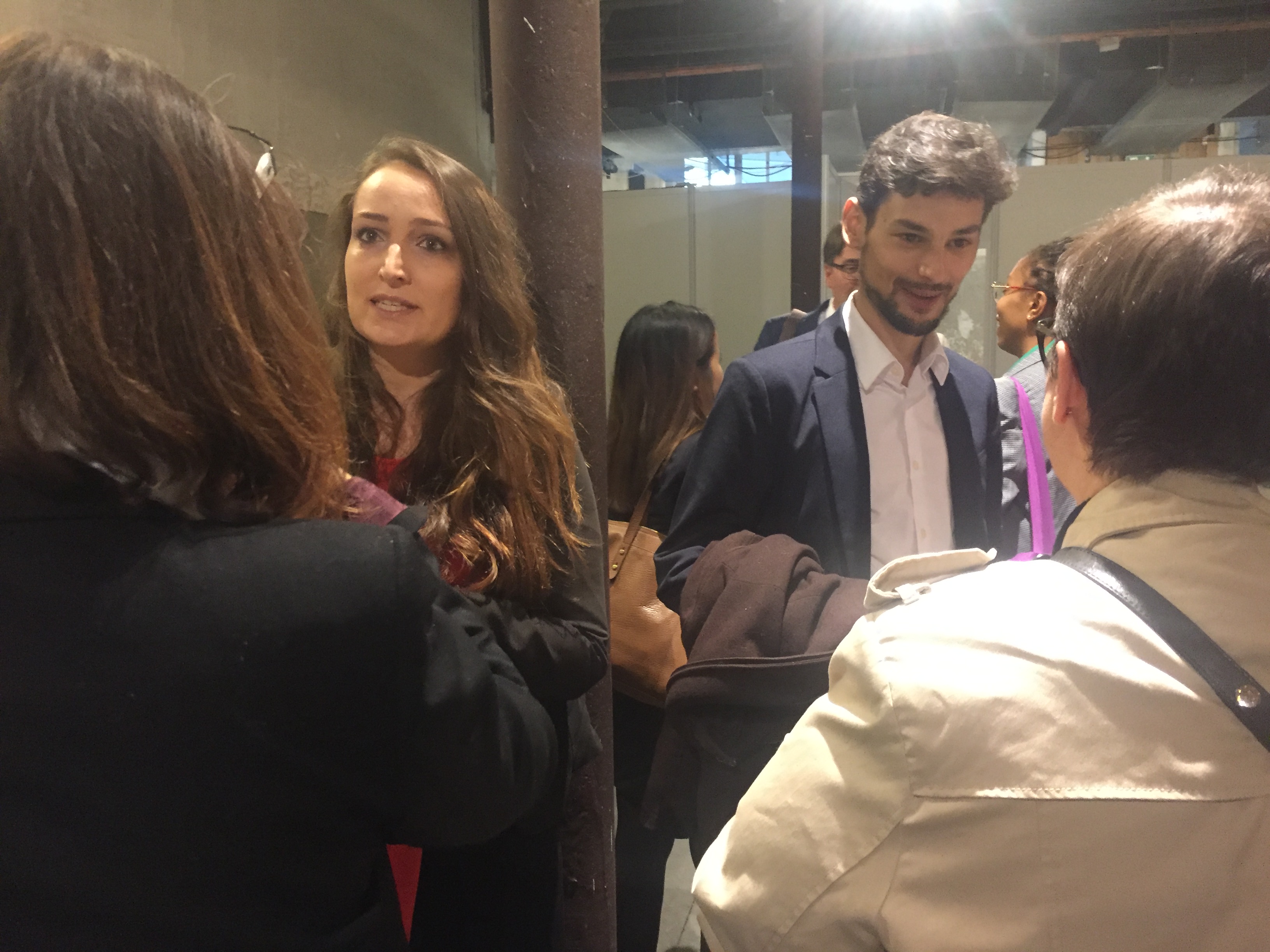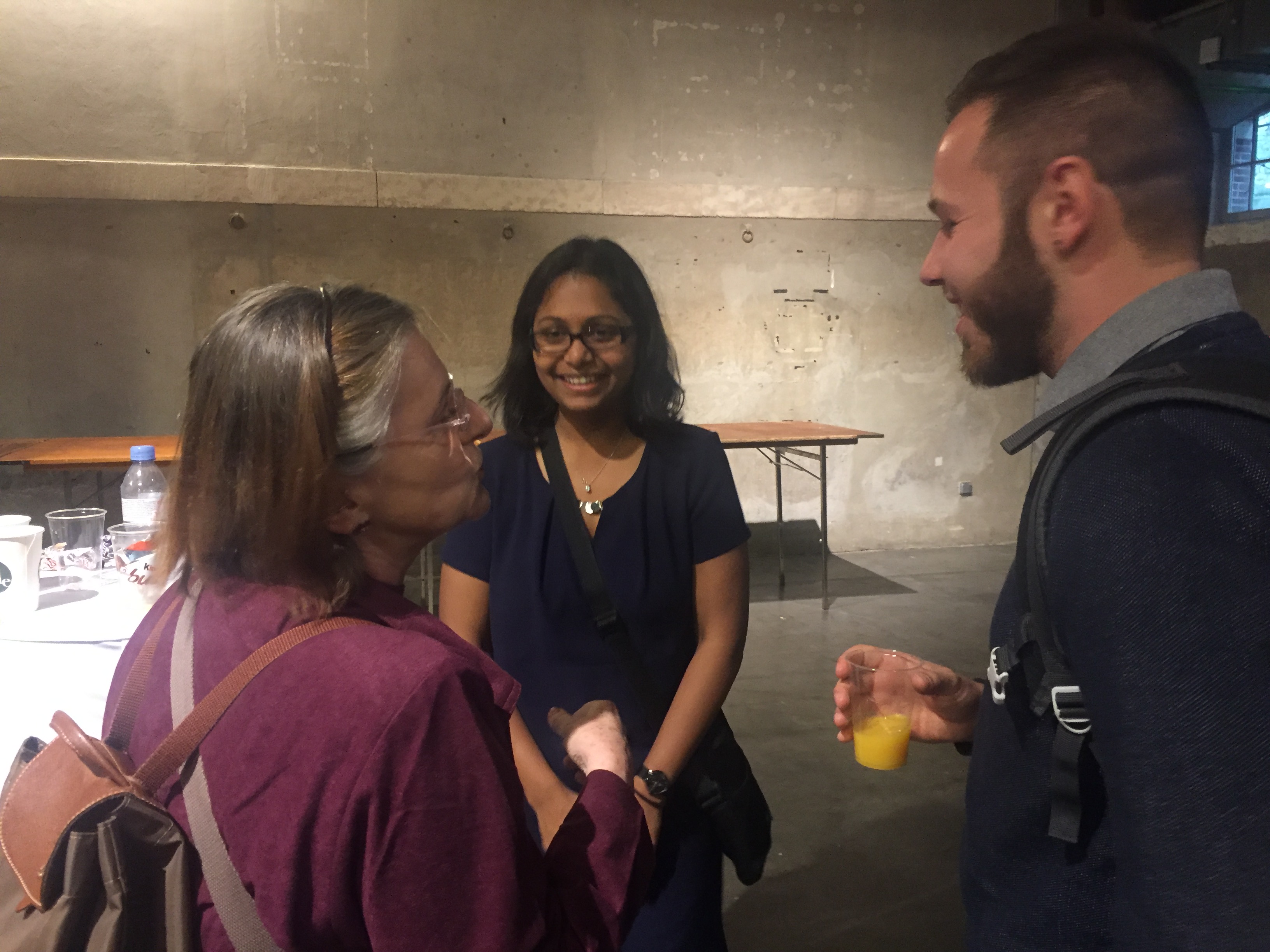 The award ceremony: it featured the Pitch and Hire your Doctor competition, and the Professional Pitch Contest, winners.
The winners for this 2019 edition of our Pitch Contest: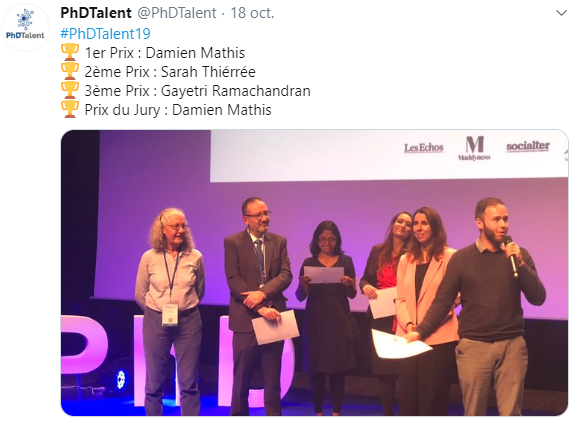 Do you wish to organize this type of contest in English among your researchers (European project, company, research institution) ? Contact us.
More information about ABG?
Get ABG's monthly newsletters including news, job offers, grants & fellowships and a selection of relevant events…
They trusted us