Germaine de Staël: The Franco-Swiss program to support researchers' mobility 2023
The objective is to develop scientific and technological exchanges of excellence and to encourage new co-operations between research laboratories in both countries. Active participation of early career researchers, especially PhD students and postdocs, is one of the very first criteria of selection.
Deadline for application: June 1, 2022.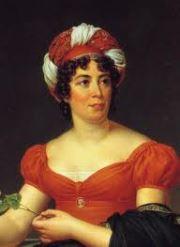 The Germaine de Staël program is the Franco-Swiss Partenariat Hubert Curien (PHC), managed in Switzerland by the Swiss Academy of Technical Sciences (Schweizerische Akademie der Technischen Wissenschaften - SATW) and the State Secretariat for Education, Research and Innovation (SEFRI), and in France by the Ministries of Europe and Foreign Affairs (MEAE) and Higher Education, Research and Innovation (MESRI)
Eligible areas:
All scientific fields, including humanities and social sciences, are eligible for this program.
Particular attention will be paid to projects whose theme is related to those of the Horizon Europe Framework Program for Research and Innovation.
Terms and conditions :
The call for applications, launched on an annual basis, is open to researchers from research laboratories attached to higher education institutions and research organizations. Companies can participate in the project, as long as they are associated with an academic partner.
Only applications co-submitted by the partner researchers to the authorities responsible for managing the program in their respective countries will be accepted.
The financial support only covers the mobility between the two countries of the researchers involved in the program, through the reimbursement of travel and accommodation expenses.
See the call for applications on the Campus France website (in French)