Canon Europe Research Grant
The Canon Europe Research Grant enables young, highly qualified European or Japanese researchers who hold a doctorate, or at least a master's degree, to pursue research in Japan for the first ones and in Europe for the second ones.
Submit your application before September 15, 2023.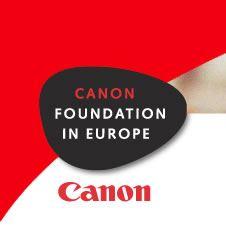 About the Canon Europe Research Grant
Practical information and application
The Canon Foundation was created by Canon Europe in 1987 to celebrate the 50th anniversary of the Canon Group. It aims to foster cultural and scientific relations between Japan and Europe, in line with the company's philosophy, Kyosei, which means "living and working together for the common good".
Within this framework, research grants are awarded every year to European and Japanese researchers who are moving to the partner region. All disciplines are concerned.
Who can apply?
The Canon Europe Research Grant supports all fields of research. There are no limitations or restrictions. Applicants do not have to be currently enrolled or employed at the time of applying.
Applications can also be submitted by members of commercial, industrial, governmental or professional organisations.
All Europeans are eligible to apply (including Israel, Turkey, Balkan and Baltic countries) and they should have permanent citizenship in the country.
Applicants should have obtained at least a Master's or PhD degree within the last ten years of applying to the Canon Foundation. Candidates, who obtained their qualification more than ten years ago as long as they provide further supporting information in their application, will also be considered.
The priority is given to applicants going to Europe and Japan for the first time.
What can be funded?
Canon Fellows from Europe are free to choose their host institutes and hosts in Japan. The same freedom is given to Japanese Canon Fellows coming to Europe. Canon Foundation Research Fellowships may be applied for when an agreement on co-operation and on a research plan has been reached between the guest researcher and the proposed host institution.
How much does the funding cover?
Annually, the Canon Foundation in Europe grants up to 15 Fellowships to highly qualified European and Japanese researchers. A Fellowship lasts from 3 months to 1 year. The financial support for Research Fellows ranges from €22,500 to €27,500 annually or pro rata over a period of three months to one year.
To prepare your application the best way, please consult the following guide:
Information for Applicants to the Canon European Research Grant
Closing date: 15 Sep 2023