Mitacs – Globalink Research Internship (GRI) in Canada
A mobility support between France and Canada intended for undergraduate students. Successful candidates will complete a twelve-week internship at a participating Canadian university. Application deadline: September 22, 2022.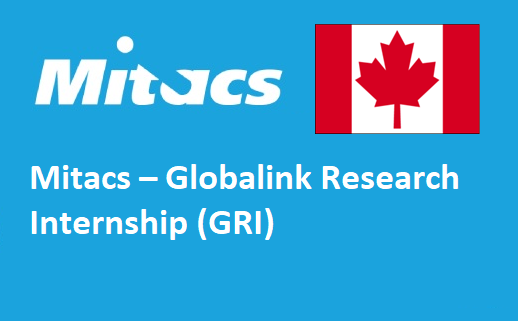 The French Embassy has partnered with Mitacs to offer mobility grants to French students wishing to gain experience in Canada (outside of Quebec). The Mitacs Globalink Research Internships allow undergraduate students to participate in a 12-week internship at a participating Canadian university. Mitacs Globalink Research Internships are currently offered at more than 70 universities in Canada.
---
TERMS AND CONDITIONS
Research internships are open to students from all French universities. Only undergraduate students applying for an internship outside Quebec are eligible;
All scientific fields are eligible;
Internship period : May-October 2023;
Former Globalink Research Interns are eligible for a Globalink Graduate Fellowship Program. This program provides financial support of $15,000 to former interns who wish to return to Canada to pursue graduate studies or postdoctoral fellowships at a Mitacs partner university.
MISSION AND FUNDING
Funding is granted for 12 weeks;
Scholarship covers travel and living expenses (accommodation and living expenses) as well as the student's health coverage.
Selected candidates will also benefit from broader professional development opportunities including participation in conferences, workshops, etc.
The deadline for application is Septmeber 22, 2022.
PRACTICAL INFORMATION
See the call for applications on the France Canada Culture website
More information about ABG?
Get ABG's monthly newsletters including news, job offers, grants & fellowships and a selection of relevant events…
They trusted us