France Excellence Fellowships: Scientific Stays in France
The France Excellence Scholarships - Scientific Stays in France is a scholarship program aimed at young researchers working in Slovakia to facilitate skill transfers or access to specific equipment, supporting Franco-Slovak collaborations. The deadline for applications is November 4, 2023.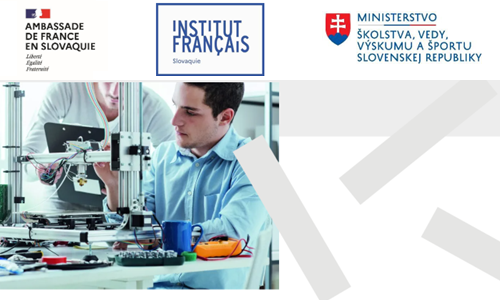 ---
The French Embassy in Slovakia, the French Institute in Slovakia, and the Ministry of Education, Science, Research, and Sports of the Slovak Republic offer a program to support scientific stays in France.
TERMS AND CONDITIONS
The scholarship is open to researchers who do not hold French citizenship and who are working in Slovakia in institutions of higher education or in research organizations.
French researchers may be offered some of the benefits mentioned below and are encouraged to get in touch with the French Institute of Slovakia.
Candidates must be enrolled in a doctoral program or who have defended their doctorate no more than five years before the time of application,

Applications and the required attachments should be submitted in Slovak or English language only.

Scientific fields concerned by the call:

art, creation and associated industries
health sciences
agricultural and food technologies
technologies contributing to the reduction of energy consumption
responses to the environmental crisis.
Applications in other fields are also eligible for support.
Applications must be submitted in either French or English;
Projects that have never received support from the French Embassy in Slovakia will be given priority.
Mission and funding
An allowance from the Embassy of France in Slovakia and the French Institute of Slovakia, ranging from €1704 to €2055 per month depending on the candidate's status;
Duration of 1 to 3 months;
Accommodation provided by Campus France Agency;
The funding also covers travel allowances.
The final deadline for application is November 4, 2023.
CONTACT
For all information, of for submission of the application, the contact person is Yan Pautrat, Attache for Scientific and University Cooperation
See the call for applications on the French Institute in Slovakia website
More information about ABG?
Get ABG's monthly newsletters including news, job offers, grants & fellowships and a selection of relevant events…
They trusted us