Atelier chercheur : construire son projet professionnel et passer à l'action
Vous êtes en pleine réflexion sur la prochaine étape de votre carrière ? Vous vous interrogez sur ce qui est possible en dehors de la recherche académique ? Vous souhaitez savoir comment bâtir un projet motivant et cohérent ?
Oui, mais… vous n'avez pas le temps de vous poser, vous avez du mal à vous y mettre et finalement, vous n'avancez pas.
Si vous vous reconnaissez dans cette situation, cette formation est faite pour vous !
Nous ferons le point sur votre parcours pour mettre à jour vos atouts, vos motivations et vos envies. Nous vous apporterons les ressources nécessaires pour explorer le marché de l'emploi et communiquer efficacement lors du processus de recherche d'emploi.
Alors, avez-vous envie d'avancer concrètement sur cette réflexion et d'être outillé pour la prochaine étape de votre vie professionnelle ?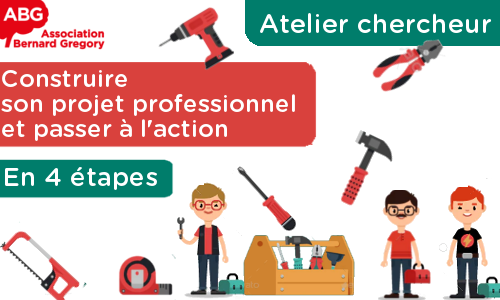 On 4 December 2019 / 9h - 17h30
Training catalogue record
Designing your career plan and taking action
Inscription
Closed

Registration process

on line

Number of seats
20
Audience
- PhD candidate
- PhD-holder
- Supervisor of PhD candidates

The training session will be conducted in:
French
---
| | |
| --- | --- |
| Paid service | |
| Rate (per person) | 80 € TTC |
Goals
Prendre du recul par rapport à son parcours et son expérience de recherche pour définir un projet professionnel cohérent avec ses aspirations
Acquérir les outils indispensables à la recherche d'emploi
Program
Construire son projet professionnel
Comprendre l'importance du projet professionnel pour son évolution de carrière
Découvrir les 4 étapes clés de la construction d'un projet professionnel
Application : analyser son parcours et son expérience de recherche sous l'angle de ses envies, ses motivations et ses compétences (travail individuel et collectif)
Développer, entretenir et utiliser son réseau
Comprendre le fonctionnement du réseau et ses atouts
Savoir développer, mobiliser et entretenir son réseau pour nourrir ses projets
Raconter une réalisation pour convaincre un recruteur
Construction d'un récit efficace : les atouts du style narratif
Ses réalisations, ses succès : comment les identifier, pourquoi et comment en parler
Application : raconter une réalisation
Communiquer au cours du processus de recrutement
Comprendre le rôle du CV et de la lettre de motivation dans le processus de recrutement
Se préparer aux entretiens de recrutement
Identifier les éléments d'une présentation efficace et construire son pitch
Application : se présenter en 2 minutes
Address : AX - 5, rue descartes 75006 Paris France
More information about ABG?
Get ABG's monthly newsletters including news, job offers, grants & fellowships and a selection of relevant events…
They trusted us