Supervision of a doctoral candidate
[1 to 2 days]
The way in which PhD candidates and post-docs are supervised has repercussions on the quality of their work and then in turn, on their ability to become effective team managers. This training session is therefore designed to work with participants on defining the principles and practices that will give meaning to their supervisory role.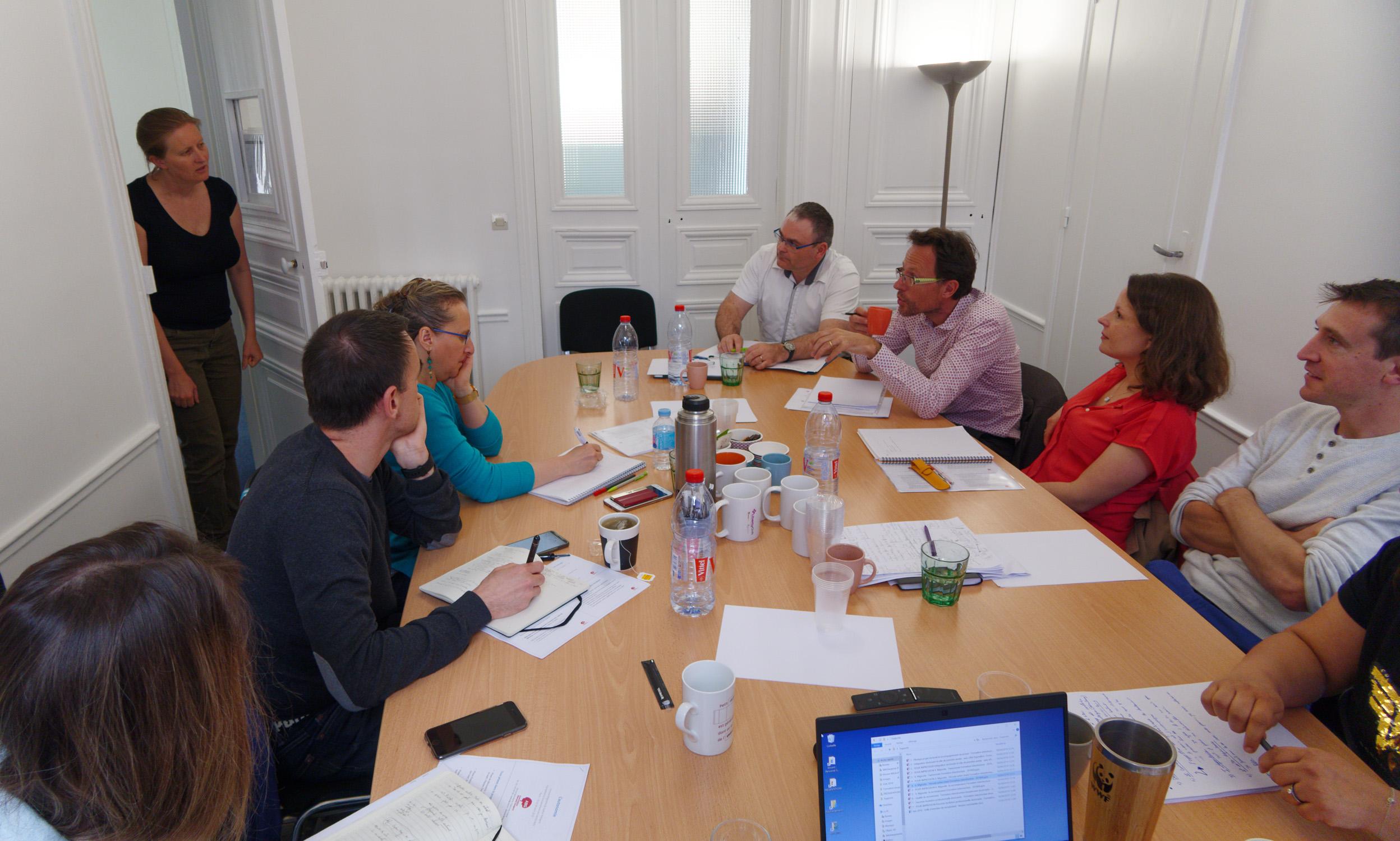 Companies, research institutes, universities, foundations and other organizations, you seek to professionalize the supervisory staff of your organization. This is indeed a factor in the attractiveness of your projects. The training we offer can provide fundamental management principles and effective practices. Please contact us to schedule your session.
Target audience:
Supervisor of PhD candidates
-
Goals
Build a common vision of the supervision of a PhD candidate
Encourage the integration of doctoral students and build a doctoral supervision mode of operation
Become familiar with management fundamentals and apply them to the supervision of PhD candidates
Learn to empower PhD candidates
Gain experience with critical situations as a supervisor
Benefits
Training by former researchers
Sharing of experiences, kindness and consideration of individual management styles
Large part of the session dedicated to situational exercises
Program
1 to 2 days
The roles of supervisor and doctoral student, building an effective relationship - Elaboration of a common vision
Welcoming and integrating a doctoral student, the key role of the first year - Reflection, exchange of practices, methods to take away
Managing a PhD candidate – Management fundamentals and application to the supervision of PhD candidates – Simulations and role-playing
Ensuring quality recruitment of PhD candidates – Analysis, sharing of practices, methods to take away
Optional:
Hosting foreign doctoral students - Reflection, exchange of practices, concepts to take away
Ethics and scientific integrity in the context of the supervision of a PhD student - Reflection, exchange of practices, advice and role-plays
Fostering the career development of your PhD candidate – Concepts and methods to take away
Testimonies
"Highly consistent, efficient, dynamic, caring performance."
"When I was a PhD candidate, my supervisor was outstanding. Now I know why."
"I feel as though I just acquired several years' worth of experience."
"The good surprise for me was not to find a training course that "unrolls slides", but rather a lively discussion led by the trainers and also by the trainees. The support is now just a means of directing the exchanges on particular points where everyone can share their experience and their point of view."
"A credible role-playing exercise clearly illustrating a tense discussion. Since it is rare to be able to analyse a touchy situation dispassionately, the exercise was very beneficial for reviewing all the take-aways from the training."
"I became aware that I was supervising my PhD candidate as a teacher supervises a student. In fact, a management approach is what is needed."
"I won't be recruiting my PhD students like I used to!"
"I realized that I was basically improvising. Now I have some tools."
"I hesitated to come, I don't regret having moved my classes to be here."
"It was very good, really! You make us think."
More information about ABG?
Get ABG's monthly newsletters including news, job offers, grants & fellowships and a selection of relevant events…
They trusted us