Luxembourg
Clarisse Faria-Fortecoëf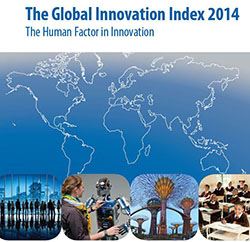 This is one of the key findings of the 7th edition of the GII study which has just been co-published by Cornell University, INSEAD and the World Intellectual Property Organization (WIPO).
Clarisse Faria-Fortecoëf
With the EU's development and under the leadership of the government action, the Higher Education landscape in Luxembourg, has undergone great changes during these recent years. It is in this changing context, that was born the University of Luxembourg: a mulitilingual, international university, strongly focused on research, developing partnership agreements with institutions abroad, including France, in terms of student and researcher exchanges, and research projects.
More information about ABG?
Get ABG's monthly newsletters including news, job offers, grants & fellowships and a selection of relevant events…
They trusted us