Training programs
Announcement for training programs.
Vous êtes doctorant ou docteur, bientôt ou déjà en recherche d'emploi, et vous avez souhaitez vous forger des outils de communication efficaces ? Et si le meilleur moyen d'apprendre, c'était de jouer ?
L'ABG propose une session de formation ludique (en visioconférence) le 29 janvier 2021, de 9h30 à 12h30. Inscrivez-vous dès à présent !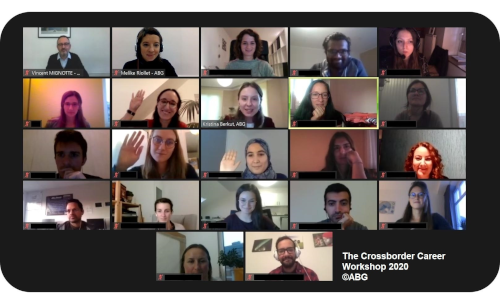 The crossborder workshop took place from 18th to 20th November 2020 and brought together participants from Luxembourg, Germany, and France. This year's event was designed for PhD candidates at the end of their doctoral program and young researchers on a temporary contract from all fields who wish to pursue their career in the non-academic sector.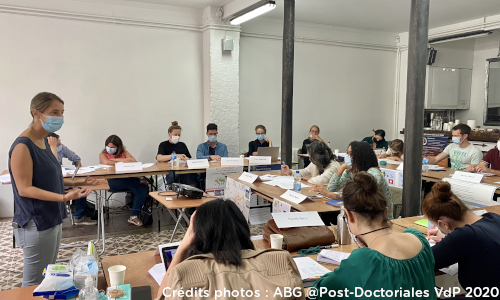 From September 7 to 9, 2020, a session of the Post-Doctoriales® was held in Paris. This seminar is dedicated to researchers on fixed-term contracts in the public sector, or searching for opportunities, regardless of their field of expertise.
It is designed to help these young researchers initiate a personal reflection, aiming at valorizing their skills in a stimulating and realistic professional project. It also offers them the opportunity to meet professionals working outside the academic sector.
Check out the highlights of those three intense days.