You are an institute of higher education and research
Do you work for a university, engineering school, research organization or a business/management school? ABG finds candidates for your thesis proposals, assists you in your career placement services for doctoral candidates and facilitates your searches for faculty and researchers.
When you post your offers on the ABG website, you reach a target audience consisting mainly of professionals holding doctorates, but also doctoral candidates and students enrolled in Master's or engineering degree programs. They represent every discipline, excluding medicine and pharmacology.
Do you wish to post one or more job offers, thesis proposals or internship offers? Manage offers, options and applications via the website.
Upload an offer Details on rates and available options
Optimize the performance of your recruitments with our tailor-made services. From pre-selection to approaching directly the candidates, the ABG team puts their know-how, experience and networks at your service!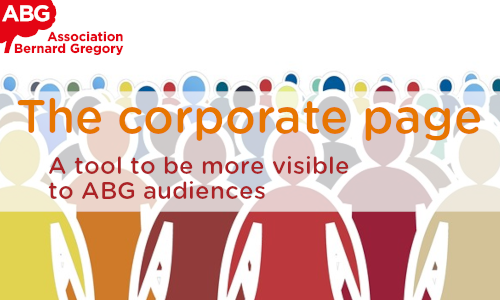 Your organization is a member of the ABG subscribers, or you are considering becoming a member... We offer you a dedicated and permanent communication solution. Take advantage of your corporate page!
PhD-holders, doctoral candidates and students enrolled in Master's or engineering degree programs upload their CVs to the CV library so you can review their competencies. CVs are updated regularly and search tools help you find candidates with the right skillsets.
If you crossed paths with ABG at some point during your career, you have become a friend of ABG, an organization dedicated to promoting doctorates and the skills of those who have earned them. Use this Group to talk about anything that's on your mind, and also to keep directly in touch with ABG.
The ABG Group on LinkedIn
Do you want to set up a training program for your students, doctoral candidates, faculty or research staff? ABG is an active training design center, regularly developing new programs to help them define their career objectives, manage their careers and prepare them for supervisory responsibility. Numerous companies, universities and research entities have already entrusted us with this mission.
Thousands of PhD-holders, doctoral candidates and students visit the ABG site often. Take advantage of advertising space featured on every page to communicate directly with this target audience.
ABG takes part in numerous events and exhibitions all year long. Come meet us to discuss the skillsets you are looking for, training, targeted communication…. We'll explain how we can help you!
Find out more
More information about ABG?
Get ABG's monthly newsletters including news, job offers, grants & fellowships and a selection of relevant events…
They trusted us