Collaborate with ABG for your European project
ABG has been increasingly active at the European level and is recognized as "Euraxess Career Development Center" since 2017. It is a partner in several European projects (COFUND, ITN/Doctoral Networks, Interreg, Erasmus, etc.). Discover our actions in favor of the recruitment and career development of researchers and associate ABG to your projects. The call for projects MSCA Doctoral Networks and Cofunds are respectively open until November 28th, 2023, and February 8, 2024.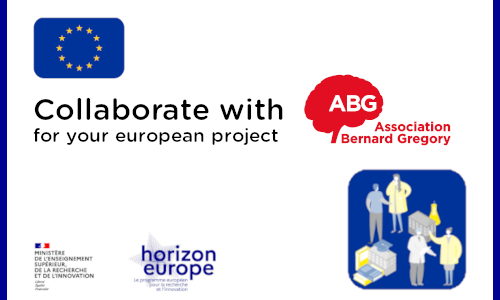 ---
---
Since 2017, the ABG has been labeled "Euraxess Career Development Center" by the European Commission and contributing to various European projects thanks to its expertise on:
doctoral training ;
career development ;
and international mobility.
Currently, we are involved in more than 15 projects funded by the Marie Skłodowska-Curie Actions (MSCA).
When evaluating MSCA projects for doctoral or postdoctoral research, special attention is paid :
to the international scope of the recruitment process;
to the synergies with the Euraxess network;
and to the consideration of the career development of the recruited researchers and the training plan envisaged for this purpose.
This is why we offer a comprehensive range of services that help to meet the requirements of the evaluators and respond to the needs of project leaders:
the advertisement of the call for applications for international researchers on the ABG website and the export of offers to partner websites, in particular Euraxess Jobs;
communication on a variety of web media (newsletters, social networks), as well as the distribution of print tools at numerous events to promote the project activities and opportunities;
Tailor-made training for doctoral candidates and post-doctoral fellows covering a wide range of topics: design and implementation of a career plan, job market for PhDs, marketing research experience and skills, international mobility, applications and recruitment processes outside academia, networking and social media, etc.
training for supervisors of PhD candidates recruited under the European program;
support for spouses of researchers [minimum Master's level required] for design and implementation of their career plan and for their job search – the "dual careers" being an important issue for young researchers when choosing their host institution.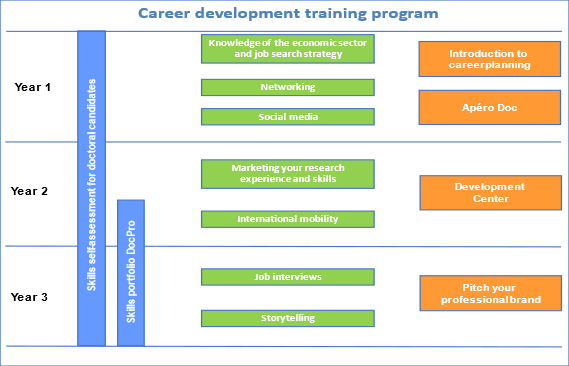 Are you currently carrying out a European project for doctoral training or for a postdoctoral program? Are you planning to submit a project soon? We are here to assist you on all questions concerning the recruitment and the career development of your future fellows. Feel free to contact us !
Contact : Melike RIOLLET, PhD melike.riollet@abg.asso.fr +33 7 84 24 20 79
Find out more
More information about ABG?
Get ABG's monthly newsletters including news, job offers, grants & fellowships and a selection of relevant events…
They trusted us