Highlights of the French-Italian day for early career researchers 2021
On October 28th, 2021 took palce the first online edition of the Franco-Italian day for early career researchers (from all disciplines). This event was organized by ABG, In partnership with the University of Turin, and with the support of the Italo-French University, and offered a rare opportunity for students and researchers from both countries to meet and talk with experts in the field of Franco-Italian mobility !
In this article, you can consult the porgram, watch the replay of all the sessions and get the presentation of each and every speaker.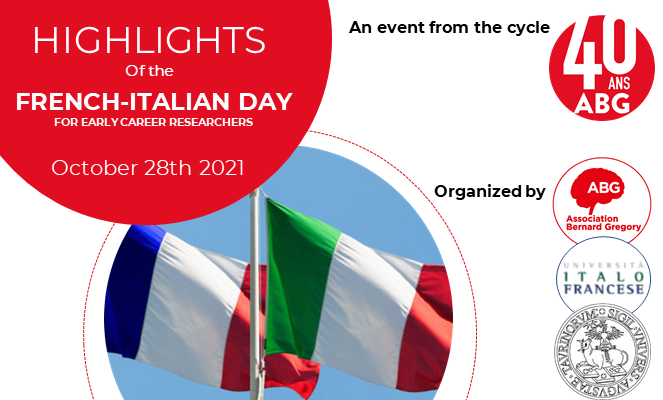 More information about ABG?
Get ABG's monthly newsletters including news, job offers, grants & fellowships and a selection of relevant events…
They trusted us