Job Telecommunications
Paris , Ile-de-France , France
Vous rejoindrez notre équipe R&D travaillant sur le contrôleur réseau UCOPIA composée de 6 personnes. Vous participerez au développement du contrôleur réseau. Vos connaissances en syst&eg ...
Computer science
-
Telecommunications
informatique, réseau, sécurité, linux, debug
Ref. ABG-98576
2021-06-02
Job
Permanent
Any
Research and Development
Negociable
TOULOUSE , Occitanie , France
L'Enseignant-Chercheur / Enseignante-Chercheuse en Traitement du Signal et Navigation par Satellites assure une double mission au sein de l'axe SIGNAV de l'équipe de recherche TELECOM : de recherche sur les théma ...
Telecommunications
-
Engineering sciences
Traitement du signal, Enseignant-chercheur, Navigation par satellites
Ref. ABG-98085
2021-05-08
Job
Fixed-term
Junior
Teaching and research
Negociable
Les autres offres Job
Les autres offres Telecommunications
More information about ABG?
Get ABG's monthly newsletters including news, job offers, grants & fellowships and a selection of relevant events…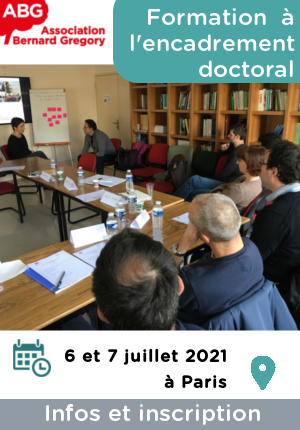 They trusted us