Job Open to all scientific expertises
SAVIGNY LE TEMPLE , Ile-de-France , France
Directement rattaché(e) au « Directeur Projets » du site, vous aurez deux missions principales : Les missions LA GESTION DE PROJETS R&D INDUSTRIELS : Définit et pilote les nouveaux projets de recherc ...
Open to all scientific expertises
Ref. ABG-93282
2020-08-19
Job
Permanent
Confirmed
Industrial production
> €35,000 and < €45,000 annual gross
Gif sur yvette , Ile-de-France , France
La mission consiste à accompagner la mise en place et la montée en charge d'un module informatique de dépôt des articles CEA dans le réservoir institutionnel HAL-CEA, Elle doit également permettre d&rsquo ...
Open to all scientific expertises
HAL, publication, animation, communication, archive ouverte, science ouverte
Ref. ABG-93177
2020-08-12
Job
Fixed-term
Any
Consulting (engineering, strategy, innovation, design...)
Negociable
Les autres offres Job
Les autres offres Open to all scientific expertises
More information?
Get ABG's monthly newsletters including news, job offers, grants & fellowships and a selection of relevant events…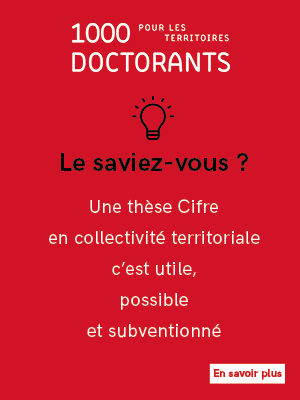 They trusted us