Calls for applications
Annonces de prix, bourses, concours
À travers cette aide qui permet d'attirer des chercheurs internationaux de renommée mondiale, la Région soutient la recherche et renforce la visibilité internationale de l'Île-de-France et l'attractivité de ses campus. Date limite de candidature : 29 avril 2020.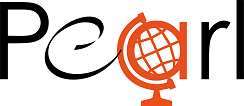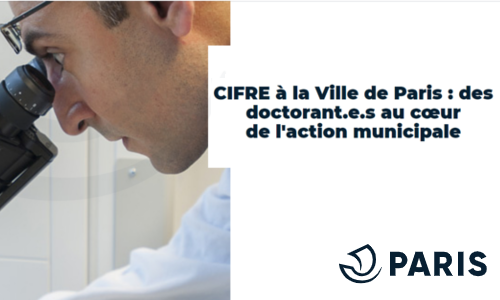 La Ville de Paris, dans le cadre du dispositif CIFRE (Conventions industrielles de formation par la recherche), accueille au sein de ses services des doctorant.e.s dont le sujet de thèse porte sur les questions prioritaires de la municipalité. Un appel à candidatures est lancé pour le recrutement d'une promotion de 10 doctorant.e.s en janvier 2021.
Déposez votre candidature avant le 10 mars 2020 !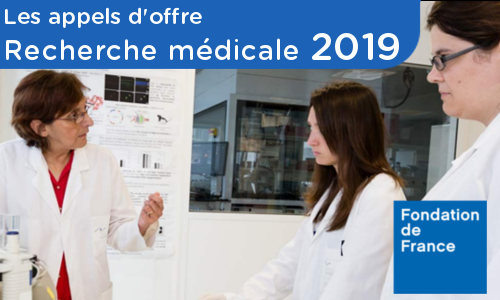 The calls for projects 2019 by Fondation de France dedicated to medical research are available. Browse the database.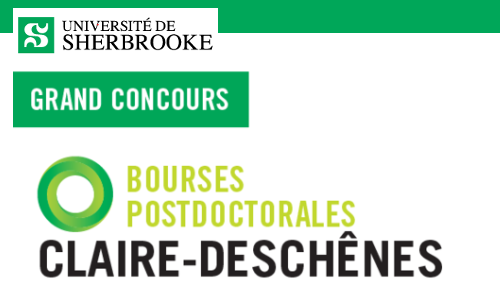 The Sherbrooke University launches the Claire-Deschênes Postdoctoral Fellowship call for PhD candidates and young PhDs. It involves eight postdoctoral fellowships ($40,000/year, for up to 2 years), each attached to a professorship at the university. Apply until September 13, 2020.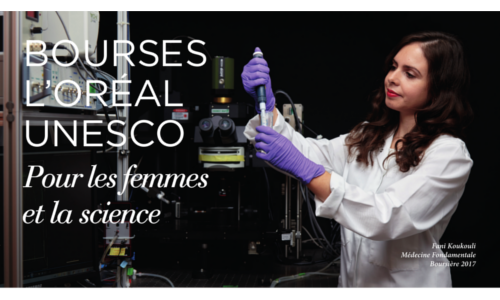 Candidatez aux bourses françaises L'Oréal-UNESCO pour les Femmes et la Science 2019. Vous avez jusqu'à dimanche 14 avril 2019.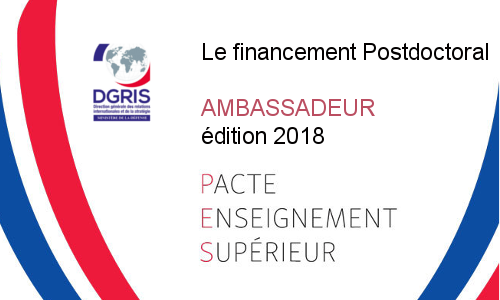 EuReCa (Europe Research & Care) is Institut Curie's international PhD programme which provides PhD candidates with an excellent interdisciplinary, inter-sectorial, and international training. Application deadline: 9 January 2020.

The French-Italian University (UFI) has launched the new Vinci Call for Proposals. It is intended to support Franco-Italian university cooperation through mobility funding for students, doctoral candidates, post-doctoral fellows and professors between France and Italy. Application deadline: February 7, 2020.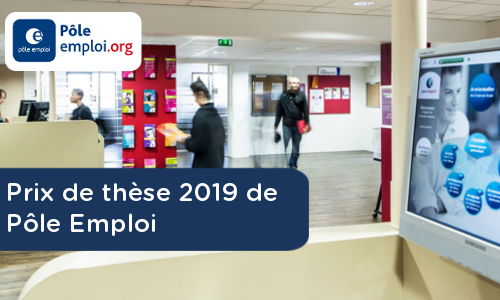 Pôle emploi reconduit son prix « jeune chercheur », qui récompense un docteur, dont les travaux de recherche permettant d'éclairer le fonctionnement du marché du travail, et qui a soutenu sa thèse en 2019. Candidatez jusqu'au lundi 13 janvier 2020.
More information?
Get ABG's monthly newsletters including news, job offers, grants & fellowships and a selection of relevant events…
They trusted us