From a French-Spanish doctoral experience in Humanities and Social Sciences to adult education and training
Clarisse Faria-Fortecoëf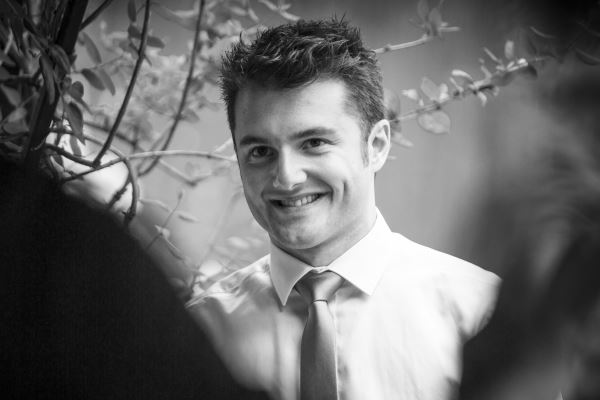 After a PhD in French Literature and Civilization (Université Sorbonne Nouvelle) and a PhD in Theory of Literature and Comparative Literature (Universitat Autònoma de Barcelona), as well as the co-founding of a language school in Spain,

Romuald Berty

is currently Spanish language and litterature Teacher in a secondary vocational school near Bordeaux. His long-term career goal : start up his own training organization.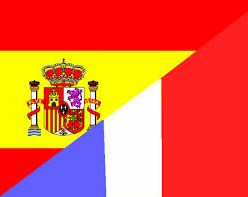 The academic experience between France and Spain
From 2011 to 2014

, Romuald completed a PhD between the Autonomous University of Barcelona and the Sorbonne Nouvelle University (Paris 3). This joint PhD was structured as follows: within the first institution, a Research Master in Literature Theory and Comparative Literature: "Literary and Cultural Studies" and within the second one,

doctoral seminars

organized by the Graduate School of French and Comparative Literature. It involved a one year stay in France and a two years stay in Spain.
After defending his thesis in 2014, before a jury of six members from different universities and countries, Romuald Berty thus received a

double degree

.



Why Spain?



Before his thesis, Romuald spent one year in Salamanca as part of his undergraduate studies and the Erasmus program.

"This is where I learned the language through immersion, but also through courses"

.
At the funding level, he got no support or scholarship and had to finance his PhD by his own means.

"Joint supervision is not easy, but without a scholarship, it is even more difficult. So, I had to limit my travel and accomodation expenses. I could normally get a Spanish scholarship, but academia in Spain is currently experiencing a critical economic period, and this did not happen"

.



What were your activities during the thesis?



"I taught as lecturer in several places in Spain, especially in the Lycée Français of Barcelona and in different universities. I published papers and participated in seminars. I also co-organized an international symposium

on "post-colonial literature"

at the Autonomous University of Barcelona and the French Institute of Barcelona. I'm in charge not only of the practical and logistical aspects (attendee accomodation, event programme…), but also of the scientific aspect (re-reading and selection of communications)".
Furthermore, Romuald was able to review his skills and project with the ABG's programme: An additional Part to the Thesis (NCT®) organized in

2013

in collaboration with Langevin et Associés, a recruitment agency. The training included face-to-face and remote sessions, and allowed him to consider more concretely a career perspective outside the academic world.

"This was very interesting. Promote one's skills, this is very instructive, and then, very useful in an interview"

.

Some words about daily life, mobility in Spain?



"In terms of integration, no problem. It was very interesting to participate in scientific activities between both countries. At the course level, in Spain, the contact between teacher and students is closer. Teaching is more personalized and fostered in particular by tutoring"

.
In terms of mobility and choice of the host country, according to our interlocutor, do not stop at the country's economic situation.

"In Spain, there is a crisis, but it depends on economic sectors. For example, this is not the case in the training sector. Often, people think about mobility to countries like Canada or Australia. At the same time, expatriation is not particularly easy in these countries (formalities, insurance, etc.). I would say it depends on the individual situation"

.



The creation of a Language School in Spain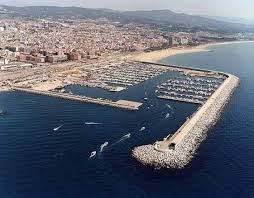 In August 2013, during his PhD, Romuald was recruited by the Escola Marist Valldemia in Mataro. The

Language School

did not exist in this institution, it was therefore necessary to create it: design of a pedagogical model ; organization of lessons ; teachers recruitment ; organization of an advertising campaign (ads in newspapers, information meetings, etc.) in order to attract students.

"We started from nothing and we got 250 students enrolled in 2013. I managed my team in English. This included the training in foreign languages teaching . In other words, training for trainers. There was also a "problem solving" dimension with respect to parents, with the need to adapt our approach to a very demanding public"

.



A few words about these courses and/or this training?





"The training funded by parents or students, was intended for a public ranging from primary education to evening classes for adults"

.



You talk about the experience as if it was stopped. Does this mean that it no longer exists?



"For me, yes, because I work no longer in this school. This collaboration no longer corresponded to what I wanted to do. I had the opportunity to be Manager during seven months. It was a great experience to be able to create such a thing and in a relatively short time. Moving from the idea to the implementation, 300 people at an information meeting, this is very rewarding, satisfying. When I left, there were plans to create a specific website for the language school, but nothing has been done to date. One can find information on the Escola's website, but the visibility is not very good and is above all local".

The post-thesis and career perspectives

After defending his thesis, Romuald took a qualifying exam for teachers of secondary vocational schools (CAPLP). At the same time, Romuald had considered this orientation from the beginning of his academic career.

"There is a gap between academic program offerings and the working world, there are many things to do and improve"

.

What are your prospects in the research field?



"Currently, I would like to publish my thesis as a book"

. But research is not Romuald's current concern. Based on what worked during his Spanish experience as Manager, he would like to set up his own training organization while continuing to provide courses in the field of communication, writing and speaking.


You can

get in touch with Romuald Berty

and/or follow him on LinkedIn.
---
ABG is a French non-profit organization. Our missions are :
To facilitate the transition of PhDs (whatever their field and seniority) from academia to the private sector;
To help companies recruit PhDs.
> Search a job ad or post a job.
Join us on these social networks :