Master internship Materials science
Luxembourg Institute of Science and Technology
Internship
Hautcharage, Luxembourg
How will you contribute? The internship position will assist our ongoing investigations on polymer (reactive-)processing (e.g. blending, modification and synthesis) to develop polymer matrixes for 3D printing of advanced composite applications. ...
Ref. ABG-98429
2021-05-25
Master internship
Salaire net mensuel -
Chaire de Biotechnologie de CentraleSupélec
Internship
Pomacle , Grand Est , France
Objectifs du projet Le stage sera organisé en quatre étapes : 1. Préparation des échantillons de béton végétaux de différentes tailles pour le besoin des dispositifs de mesures. 2. Scan de ...
Materials science
-
Energy
chaux ; conductivité thermique ; fibres de colza ; morphologie ; nano-tomographie X ; traitement d'image.
Ref. ABG-98014
2021-05-05
Master internship
Salaire net mensuel 554
Les autres offres Master internship
Les autres offres Materials science
More information about ABG?
Get ABG's monthly newsletters including news, job offers, grants & fellowships and a selection of relevant events…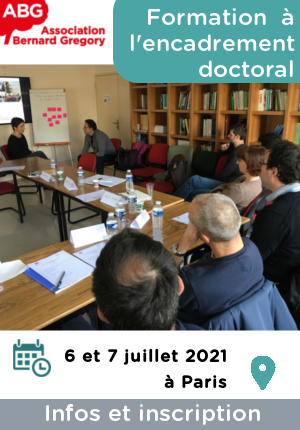 They trusted us