Master internship Energy
Chaire de Biotechnologie de CentraleSupélec
Internship
Pomacle , Grand Est , France
Objectifs du projet Le stage sera organisé en quatre étapes : 1. Préparation des échantillons de béton végétaux de différentes tailles pour le besoin des dispositifs de mesures. 2. Scan de ...
Materials science
-
Energy
chaux ; conductivité thermique ; fibres de colza ; morphologie ; nano-tomographie X ; traitement d'image.
Ref. ABG-98014
2021-05-05
Master internship
Salaire net mensuel 554
PERSEE - MINES ParisTech
Internship
Sophia Antipolis , Provence-Alpes-Côte d'Azur , France
Context and challenges Energy forecasting is more and more important in current energy systems. It is a prerequisite to integrate clean energy sources, like wind power and photovoltaics, into the electricity grid and the energy markets. The weather ...
Computer science
-
Energy
-
Data science (storage, security, measurement, analysis)
HMI, Web development, Django, Data visualisation
Ref. ABG-97721
2021-04-21
Master internship
Salaire net mensuel 1550€ brut
Les autres offres Master internship
Les autres offres Energy
More information about ABG?
Get ABG's monthly newsletters including news, job offers, grants & fellowships and a selection of relevant events…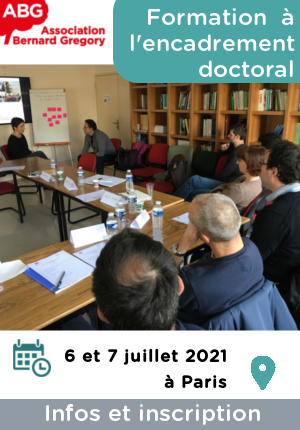 They trusted us