Master internship Digital
Toulouse , Occitanie , France
Afin d'accompagner la croissance de Akanthas, tu seras en charge du développement NodeJS, ReactJS, ReactNative dans le cadre de la poursuite de la construction de la plateforme numérique de monitoring d'Akanthas et de sa maintenance. Tu as ...
Computer science
-
Ecology, environment
-
Digital
Full Stack, React, Node, Agile, ReactNative, ReactJS, NodeJS
Ref. ABG-98663
2021-06-06
Master internship
Salaire net mensuel -
Lyon , Auvergne-Rhône-Alpes , France
Nuclear fuel cycle includes a recycling step: spent fuel undergoes physicochemical and mechanical treatments in order to recover remaining fissile materials and send them back to the exploitation step. A critical unit operation in the used fuel treatm ...
Process engineering
-
Chemistry
-
Digital
Ref. ABG-98355
2021-05-21
Master internship
Salaire net mensuel € 546-1300 according to the profile
Gordon Center
Internship
Boston, United States of America
Domaine : Sciences et technologies de l'information et de la communication Secteur : Radiologie Thème : Imagerie simultanée TEP/IRM Sous-thème : cardiologie et neurologie Nous proposons un s ...
Digital
-
Biology
-
Physics
TEP, IRM, cardiologie, neurologie, machine learning
Ref. ABG-97928
2021-04-30
Master internship
Salaire net mensuel 2700 dollars
Les autres offres Master internship
Les autres offres Digital
More information about ABG?
Get ABG's monthly newsletters including news, job offers, grants & fellowships and a selection of relevant events…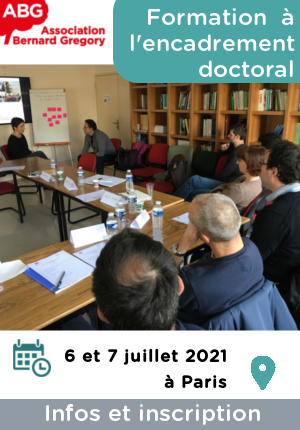 They trusted us