Thesis topic Law, political science, geopolitics
Sannois , Ile-de-France , France
L'accessibilité numérique souffre à l'heure actuelle d'un décalage entre l'accessibilité réelle mesurée et la conformité aux normes censées la garantir. Cet &eacute ...
Sociology, anthropology, learning sciences
-
Communication, information, media, culture
-
Law, political science, geopolitics
Handicap,FALC,Médiation,Sociologie des organisations,Discrimination,Humanités numériques,Accessibilité numérique,WCAG
Ref. ABG-97676
2021-04-20
Thesis topic
Cifre
Université Bourgogne Franche-Comté
Thesis
Dijon , Bourgogne-Franche-Comté , France
Advanced Therapy Medicinal Products (ATMAs) are major scientific innovations that are revolutionising the treatment of diseases previously often incurable. Their innovation is such that they do not fit into the current regulatory and economic framewor ...
Health, human and veterinary medicine
-
Law, political science, geopolitics
Advanced therapy medicinal products (ATMPs), Pharmaceutical law, Contract Law,Health Insurance Law, Access to market
Ref. ABG-97538
2021-04-14
Thesis topic
Public funding alone (i.e. government, region, European, international organization research grant)
Les autres offres Thesis topic
Les autres offres Law, political science, geopolitics
More information about ABG?
Get ABG's monthly newsletters including news, job offers, grants & fellowships and a selection of relevant events…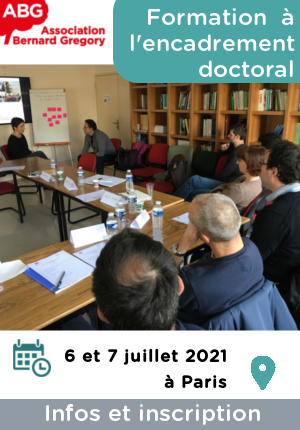 They trusted us